Winter Fun Not Far from Zurich
If you live in the Zurich area and have not planned a winter holiday away from home this season, never fear. There are plenty of options for day trips near Zurich.
Brunni-Alpthal, located about 40 minutes from Zurich, is a ski resort that has really been making the news lately. Brunni-Alpthal in the Mythenregion is counted as one of the top twelve ski areas in Switzerland by the Tages Anzeiger newspaper. Just 20 minutes from Einsiedeln, Brunni-Alpthal has five lifts and a Luftseilbahn, with over 15 kilometers of prepared runs and beautiful views of the Mythen Mountains in the pine forested foothills of the Pre-Alps. The stunning lookout points at Holzegg and Haggenegg offer breathtaking views of Schwyz and surrounding towns and villages all the way to the Lake of Lucerne.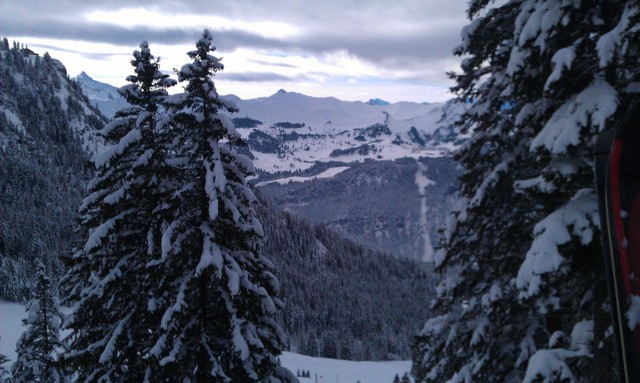 This resort is particularly suitable for beginners and families because of the reasonable prices and flexible ticket options. If you aren't ready for the whole mountain, you can purchase lift passes for specific areas at a discounted price. The Brunni Haggenegg is the most popular area, with two T-bar lifts with blue and red runs. For beginning skiers, the Brunni T-bar lift is easier and offers a "family pass" where adults pay the same rate as children (17CHF in 2014). They also offer morning half-day passes, which is rather unusual and a great option for little kids that have a lot of energy in the morning but can't last all day.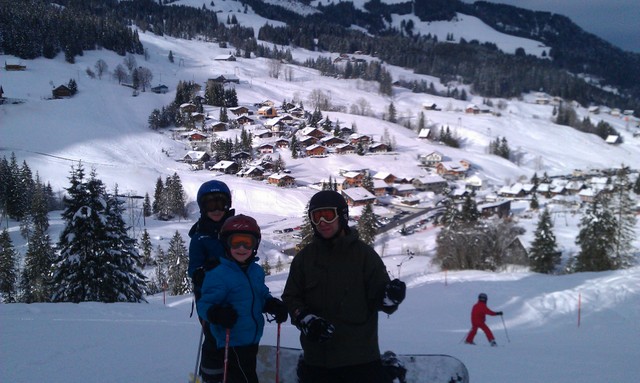 Kinderland in Oberiberg is an ideal destination for families with young children. There are two skilifts in the center of town with plenty of parking. Children between three and five years of age can learn to ski while having fun on the carousel and the brightly colored parcours, complete with life-sized figures and a play area. While the kids are learning, parents can ski on the runs by the Roggen Lift. For opening times and prices, see their website.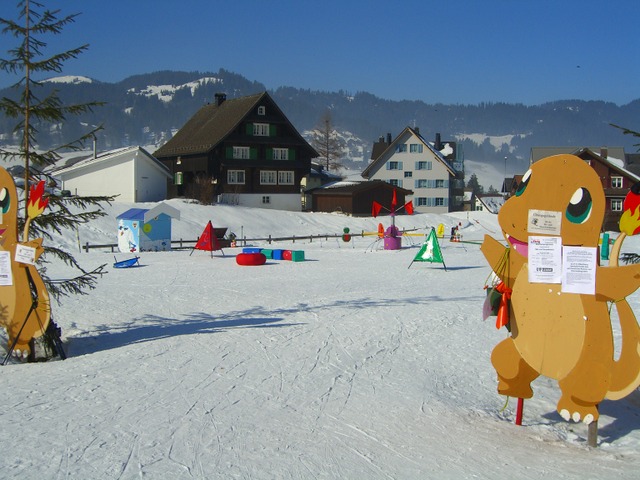 Amden Arvenbüel is another small ski area near Zurich that is good for families. It offers an affordable Family pass (2 adults, 3 children) for 88CHF (as of 2013/2014 season). In addition to a few T-bars, there is a chairlift near the parking lot, which has a nice easy slope for beginners. It usually has lots of small "jumps" near the trees for kids to get a few thrills. You can also sled on the same run (riding the lift with your sled, using a valid lift pass), which is helpful if you have kids that aren't skiing yet and you want to stay together as a family. There are also some lovely winter walks that are groomed so you don't need snow shoes. See website for current prices and opening times.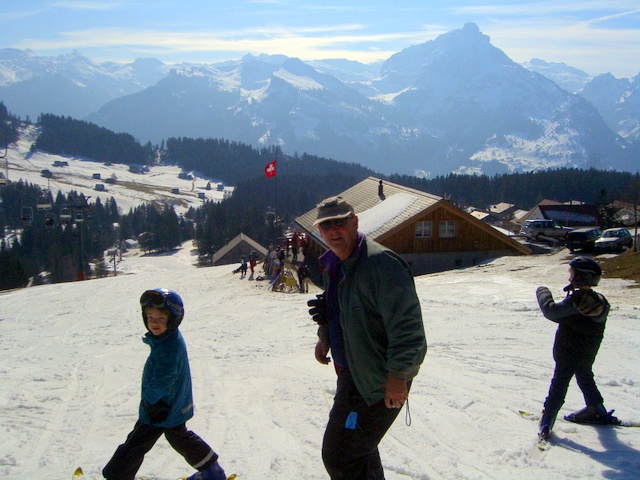 For cross-country skiers, nearby Einsiedeln is a perfect destination. The Bolzberg-Trachslau trails offer a total of 25 kilometers of classic and skating trails that pass by idyllic winter landscapes including forests, streams and views of the famous abbey of Einsiedeln. There is also a winter hiking trail that runs near the ski trails. Restaurants and ski shops are nearby if you need to rent equipment or grab a bite to eat. A day pass to use the cross-country trails costs SFr. 8. Ice skating is available at the Eispark Einsiedeln near the Schoolhouse Brüel; you can rent skates and equipment there.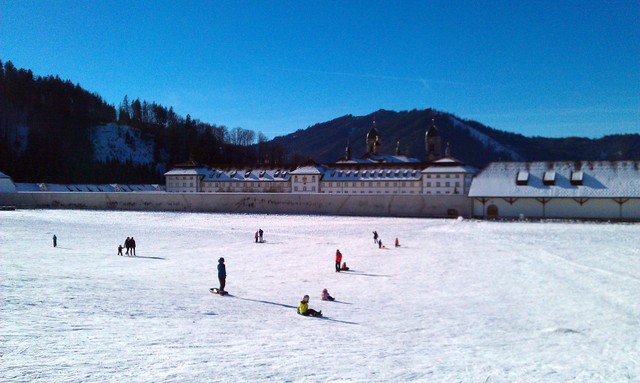 For those of us who prefer a less sporty experience in Einsiedeln, stop and take a tour of the abbey, which is a world-famous pilgrim destination. The Benedictine Abbey of Einsiedeln was founded in 934 and is home to a renowned stature of the Black Madonna and a large archive of rare books and manuscripts. Tours of the abbey are held daily (except Sundays and holidays) at 14:00. There is also a personal audio tour available in Einsiedeln. Headphones are available at the tourist office, and the audio provides interesting historical information while you walk and explore the surroundings.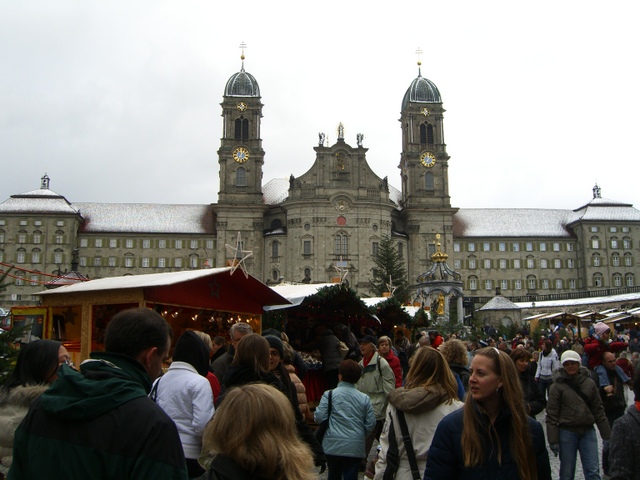 A day away from Zurich in the fresh mountain air is possible by car or public transport. Investigate the links in the article for more information, and have a great winter!
By Mary Bider.
Mary is a native of the United States and mother of three grown children. Although she has adjusted to European living, she still misses the wide-open spaces of her homeland.
Photos by Tanya Deans