Here is a nice little project that can be used as a lovely home or gift decoration, and you can even fill a vase with them. It's easy to do and gives you freedom to play with the shapes, colours and textures.
Materials:
Tissue paper and different paper wrappings (if you usually save some of the wrapping paper from the gifts you receive throughout the year, this is a good time to use some of the softest ones)
String/thread
Scissors
Wooden sticks (or tiny branches)
Paper sticky tape (if you don't have this, you can colour the wooden sticks, or just leave them as they are)
Glue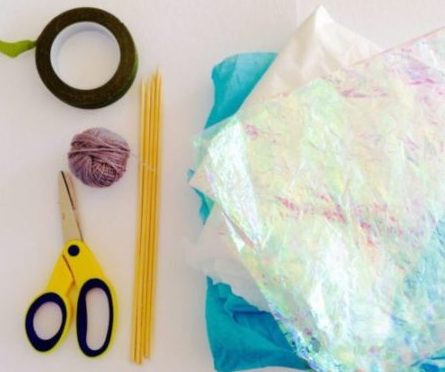 Instructions:
Cut some leaves out of paper, making sure the stems are 2-3 cm long. Start covering the stick using the paper sticky tape and incorporate the leaves wherever you find they look best.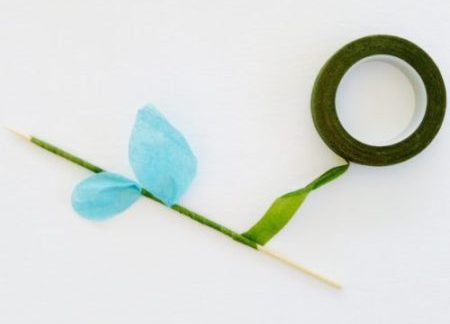 Make a little paper ball and cover it with paper (it can be round or square or any other form as long as it's wide enough to cover the ball). Secure it with some string, but don't tie it too tight.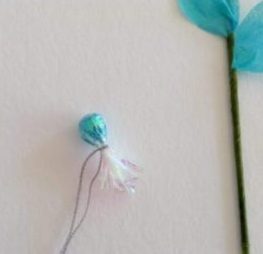 Fold some tissue paper or different types of wrapping paper and cut multiple circles at once (you can be as creative as you want with this shape – make wavy or pointed edges).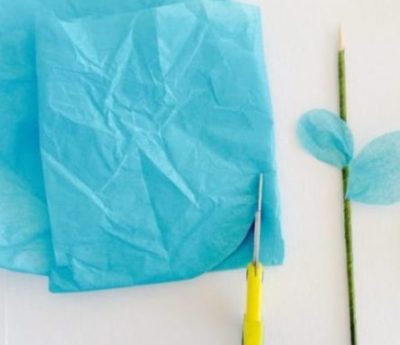 Place these paper circles at the empty end of the stick, as shown in the picture. Finish it up by covering the pointy ending using the paper ball and secure it in place with some glue.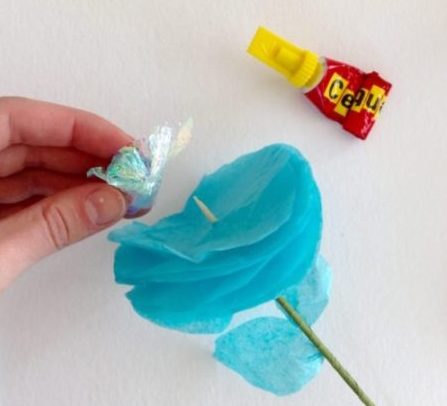 At this point, you can start playing with the shape of your flower. Leave it as it is, or crumple the paper as much as you like.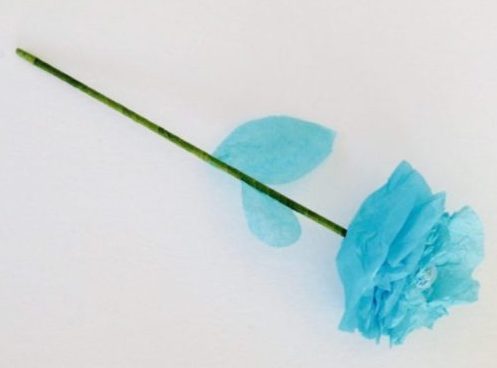 Happy Spring, everyone!
Text and photos by Laura Munteanu
Laura studied journalism and advertising and has worked as a journalist and an illustrator. She has illustrated for magazines, websites, charity, and diverse campaigns. She lives in Zurich with her husband and eight-year-old daughter.