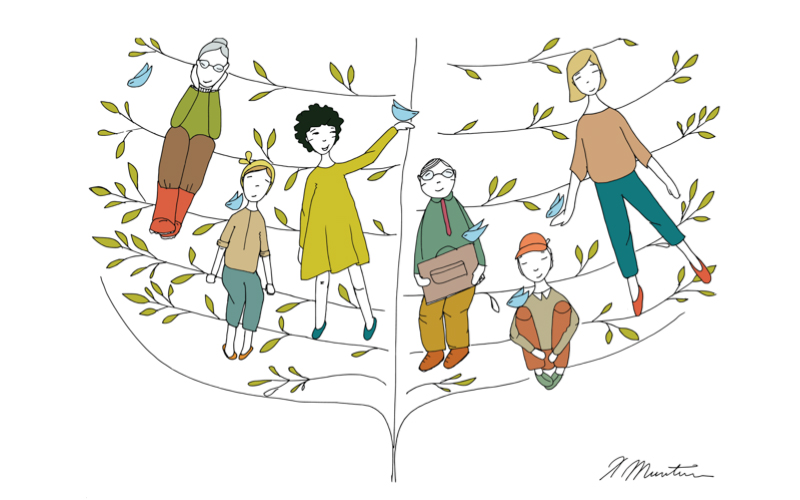 Hello, Hallo, Bonjour, Namaste, Hola, and, of course, Grüezi mitenand! This issue of Mothering Matters is all about languages. What language should I speak with my kids? Should new parents follow the OPOL (one parent, one language) rule? Is it important that your children speak English? Will they integrate well if we move to a new country? Are there ways we can help them to learn a new language? What are some of the challenges of raising a bilingual/multilingual kid?
Our writers tackle these questions and more in this month's issue on language.
Features
Growing Up Multilingual, by Keerthana Nagarajan
Sink or Swim: The Deep End of Immersion Language Learning, by Rachael Soster Smith
Tales from a Bilingual Household, by Maria de Conceicao Wittwer
Bilingual Story Time, by Joy Pénard
Columns:
Crafty Kids | Words on the Fridge
Education Matters | Two School Languages for Your Children! …but at What Price?
Expat Corner | Why Does Learning a New Language Feel Soooooo Bad?
Family Health | Baby Talk
Fathering | Talking moves us forward
In the Kitchen | A Rösti by Any Other Name…
La Leche League | Talking about Breastfeeding
Out & About | Aarau: Home of Wildpark Roggenhausen and Naturama Museum
Recommended Reading |
Third Culture Matters | Shades of Culture and a Kind Policeman
Twinville | The More (Languages), the Merrier
Don't forget to check out What's On for August and September 2015.
Illustration by Laura Munteanu
---
August 2015 Issue Contributors
Column and Feature Editors: Mary Bider, Dina El-Halaby, Carol McDonald, Keerthana Nagarajan, Andrea Snashall
Webmaster / Layout Designer: Tanya Deans
Chief Copyeditor: Carol McDonald. Assisted by Andrea Snashall, Karin Mohler
Writers: Mary Bider, Tanya Deans, Maria de Conceicao Wittwer, Tammy Furey, Dina El Halaby,  Dr Jahura Hossain,  Karin Mohler, Keerthana Nagarajan, Albina Nogueira, Joy Pénard, Aradhna Sethi, Monica Shah, Andrea Snashall,  Rachael Soster Smith, Brian Wilson
Illustration Coordinator: Laura Munteanu
Illustrators: Mary Bider (photos), Jen Bognar, Tanya Deans (photos), Lara Friedrich, Susana Gutierrez, Sharanya Mageshwaran, Laura Munteanu, Albina Nogueira, Aradhna Sethi (photos), Andrea Snashall
Proofreaders: Andrea Snashall, Carol McDonald
Website / Facebook / Twitter / Pinterest Moderators: Andrea Snashall, Kate Prinsloo
Advertising Coordinator: Clare Ferrari
Finance: Iliana Eichholzer, Claire Petersen
Communications: Andrea Snashall
Logo: Suzanne Evans-Ackermann
Web Designer: Maximilian Wulf