Aarau: Home of Wildpark Roggenhausen and Naturama Museum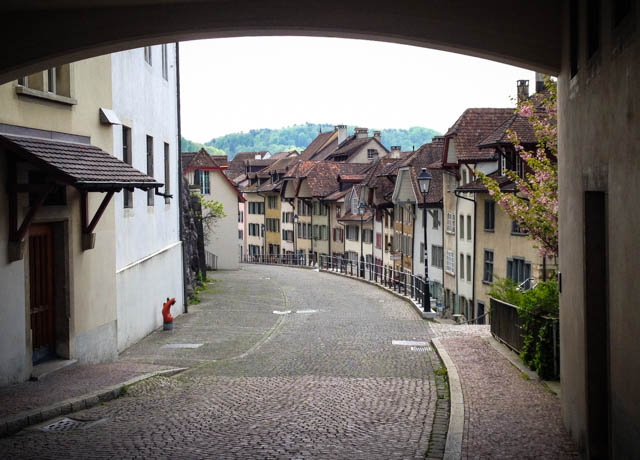 A friend of mine would like to get her Swiss passport and has been visiting the capital cities of each canton to get a feel for the city and learn the local history. When she praised Aarau, the captial of Rüebliland, Canton Aargau, I immediately became interested. It couldn't really be, could it? I had been driving through Aarau for years, and I do hold a place in my heart for it, but I really didn't think I could recommend it to tourists or friends who might appreciate more well-known places like Zurich or Lucerne. It's true that Aarau doesn't have that 700-year-old bridge or the beautiful Lake of Zurich to offer, but it's worth a visit if only to wander through the old town with its brightly painted eaves and boutique shopping or to walk along the shores of the Aare River.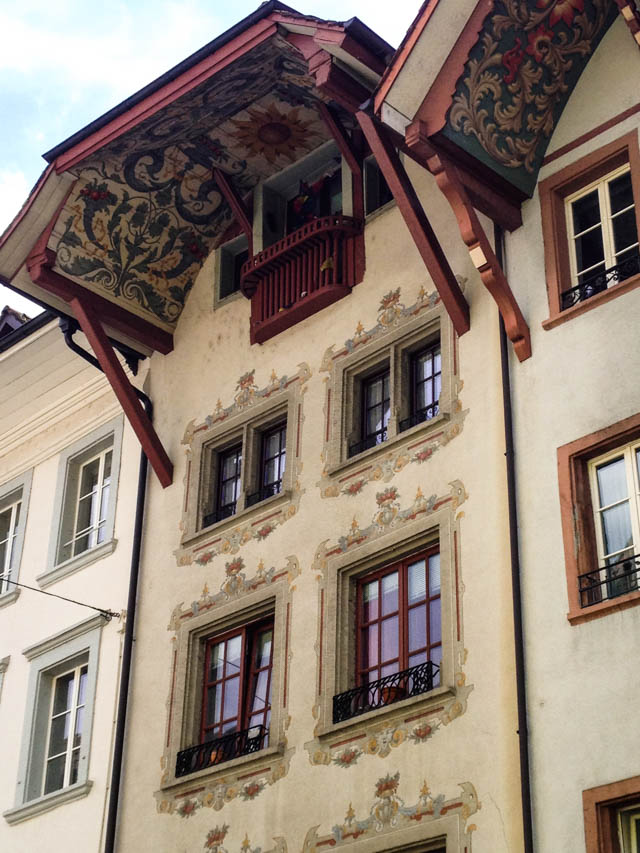 Furthermore, if you and your family are nature lovers, a visit to Roggenhausen Wild (Animal) Park or a trip to Naturama, a modern nature museum, will be sure to please.
Roggenhausen
Just west of Aarau you will find the Wildpark Roggenhausen. Situated on over 15 hectares, the park is home to various types of deer, some with amazingly stunning antlers, which can be seen close up thanks to a wide viewing platform. Also in the park are various boars and pot-bellied pigs and piglets, chickens, turkeys and chicks, ponies, rabbits, sheep, marmots, and even some martens housed in a centuries-old wooden granary. In addition, there is a playground equipped with a large climbing frame and swings as well as a scooter track and carousel.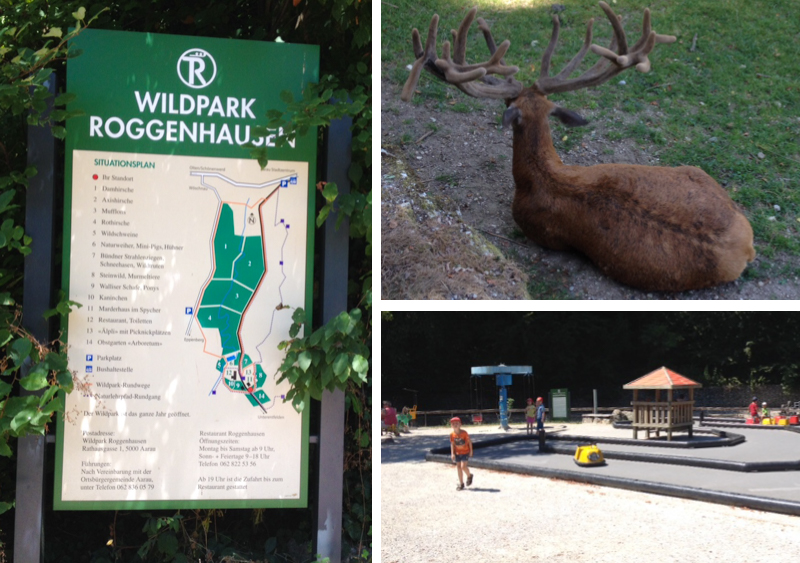 Both full-service and self-service restaurants are on the grounds as well as a grilling area well stocked with wood and some picnic tables. If you go on a hot day, a stream fit for wading will beckon you to cool your feet or to build a dam or two. A large, old (tall tree) orchard with native fruits makes a great spot for a picnic.
The way into Roggenhausen is a 15-20 minute walk on a path suitable for strollers or a bit longer if you go through the forest on the well-marked paths. Feeding the animals is great fun with kids, and a large serving of feed can be purchased for a small fee. Parking is free.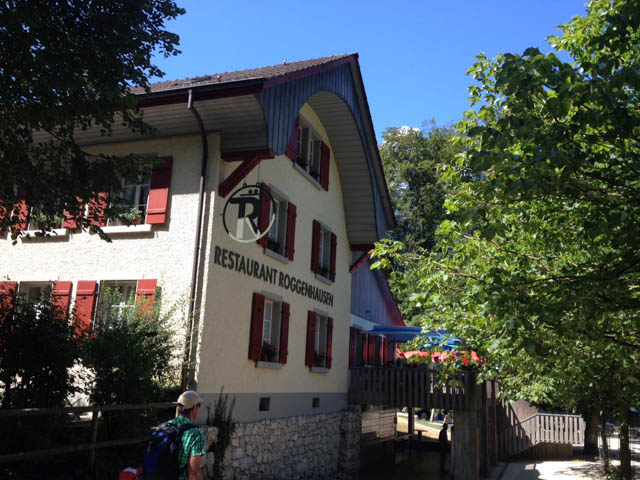 Naturama
Across from the main train station in the heart of Aarau is a fantastic museum highlighting the wonders of nature: Naturama. This small gem houses permanent exhibitions delving into the past, present, and future of the natural area. With 44 types of animals to view and a large salt-water aquarium, children certainly have the opportunity to get a close up look or to watch at feeding times.
The exhibition Auen (Wetlands) explains the bounty of our local wetlands. Sexperten, a temporary exhibit until March 13, takes a look into the mating habits of animals from fish to mammals to insects, and includes outings, hands-on activities, and presentations.
Family excursions to nearby fields and forests delve into themes such as bats, birds and local flora and fauna. Registration is required; see their website. Parties and tours can be booked, and there is a cafeteria and shop on the premises.
Don't miss the Herbstmarkt (Autumn Market) sponsored by the museum, held on September 20th, featuring local fruits, veggies, apple cider and goodies, as well as a carousel, pony rides, and children's games. It will be held across from the Aarau main station.
Autumn is a lovely time to stroll or cycle along the Aare River. The Rüeblimärt (Carrot Market), held in Aarau on the first Wednesday in November, is really worth a visit. The old town is decorated with bouquets of fall flowers and carrots of all shapes, sizes and colors, in a fashion that is quintessentially Swiss.
Text and four of the photos by Mary Bider
Mary is a primary school teacher who, having lived in Switzerland for almost two decades, is off to explore natural areas in the USA.
First two photos by Carol McDonald