Gift Suggestions for Babies up to Age Two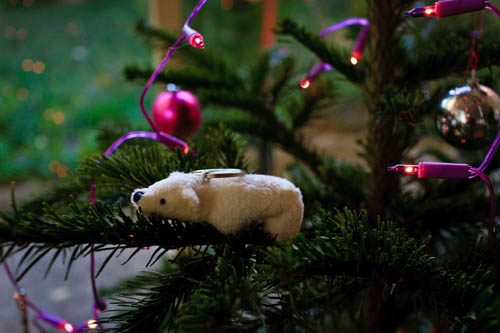 Although one may be overwhelmed by the vast choice of gifts available for babies and toddlers, the great thing about this age is that they will always be super excited with something new, even if they already have 10 similar things. Babies have so much to learn and grasp that basically anything you give them is bound to teach them something and help them develop important skills.
At Home
Educational toys: these are great as they promote eye-hand coordination, and help build visual tracking, colour and shape recognition. These include: stackers, shape sorters, bead mazes, peg puzzles, building blocks.
Motion and activity: playmats and activity gyms, rocker chairs, door bouncers, pull-along toys, baby walkers.
Mealtime: personalised gifts are always special like bibs, plates or plate mats. Plates and cutlery sets with favourite animals or cartoon characters are also very nice gifts.
Bedroom: personalised bed linen, blankets or cushions, personalised photo frames.
Outdoors
Toy cars: the German "Bobby-Car" is very popular here in Switzerland.
Push bikes and balance bikes: great for developing balance and coordination, essential skills for a very popular sport (biking!) in Switzerland.
Mini scooters: the very small ones that are suitable for children as of one year of age come with a seat, which can then later be removed. My daughters love their scooters.
Culture
Tickets to a music concert. The Zurich Chamber Orchestra (Zürcher Kammerorchester ZCO) have concerts for babies up to one year and for toddlers between one and three years of age. Please visit our What's On page for concerts in the coming two months or the ZCO website for further details.
Gift vouchers for a music or dance class for babies and toddlers.
Books
Click here to see our booklist.
Recordable storybooks: a great idea where you record the story in your own voice and when a child turns a page, the book automatically plays the text on that page in your voice.
Personalised storybooks: a nice souvenir to keep.
Creativity
Finger paint: for a super fun time with babies and toddlers. There are many brands that produce safe edible finger paint.
AquaDoodle: less messy but also fun where water is used to fill a pen which creates colour on a special mat. When the mat dries, the colour disappears and is ready for use another time. Can easily be carried in the bag and keeps toddlers busy in restaurants or when visiting family and friends.
Craft books: although not exactly a gift for the baby or toddler but they have great ideas for craft projects that mummy or daddy can do with their little ones.
Clothing
Hats, scarves and mittens: lovely to keep babies warm during the cold winter months.
Shoes: a nice pair of boots for winter or flip-flops for those cute little feet in the summer.
Text by Dina El Halaby
Dina is a mother of two-year-old twin girls who always needs to find different activities, both at home and outside, to keep the girls busy and entertained for everyone's sanity.
Photo by Cloudia Chen
Cloudia Chen is a portrait photographer specializing in family and children's photography. Before settling in Zurich, she lived in Mainland China, Hong Kong, London and South of France. Her photos and articles have been published in various social media and popular travel magazines in China. To contact her please visit her website www.cloudiachen.com.