Family Holiday – Take a Punt on Cambridge
For a dose of English language and culture, Cambridge is an excellent alternative to London and easily reachable from Switzerland. The famous university city in Cambridgeshire is filled with history, charm and culture; it's a wonderful place to visit for a long weekend or family holiday. We've been there twice and this is what we enjoy doing there.
Cycling: Cambridge is flat and well-suited for bike riding along its many cycle paths. Bikes and helmets can be rented at various places, or bring your helmet with you. We rode along the River Cam and through parks, stopping for a snack at one of the cafés. Sample bike tours can be found here.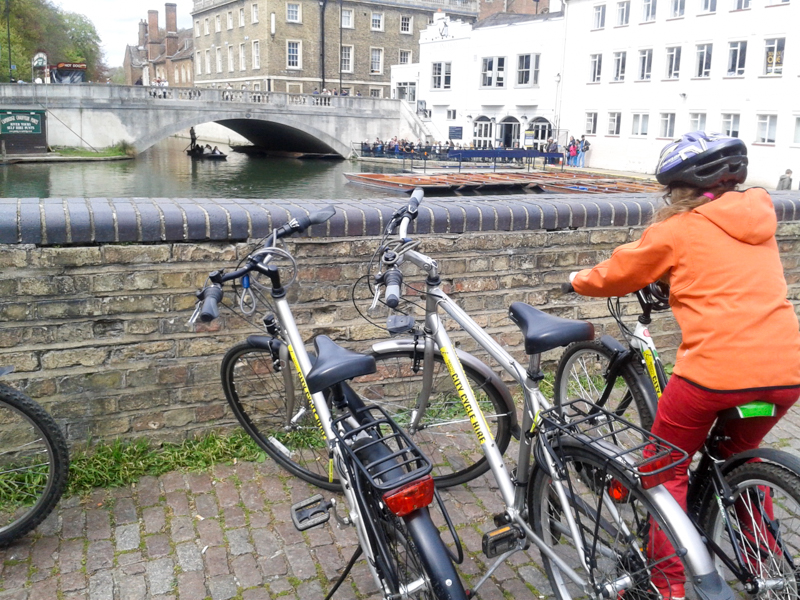 Punting: A punt is a flat-bottomed boat propelled through the water by a person (a punter) with a pole. There are many punts to be seen on the River Cam as it is not a deep river, so is suitable for this style of boat. It's possible to rent your own punt for an hour or more and punt yourself. It's not as easy as it might look – be prepared to fall in the water! Opting to stay dry, we chose a guided punt tour, sat back and relaxed under a blanket for warmth, while passing many of Cambridge's famous buildings. The punter / guide entertainingly shared stories about the rich, centuries-old history of the city and its buildings. Definitely to be recommended.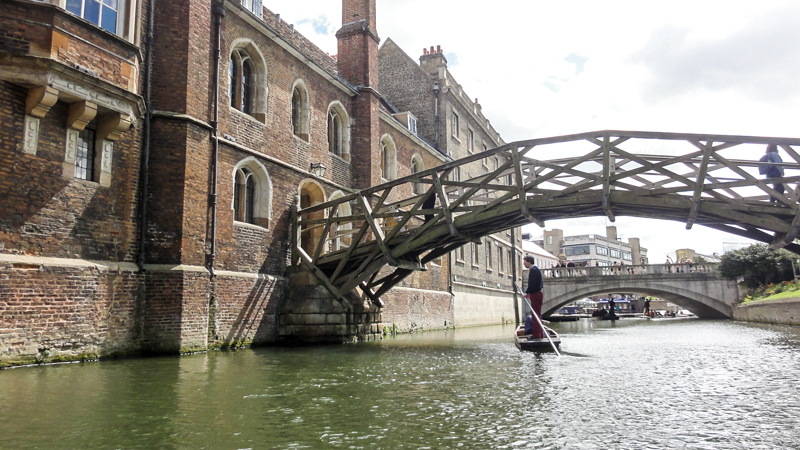 Colleges: The University of Cambridge was founded circa 1209 and consists of 31 colleges and more than 150 departments, museums and other institutions. Many of the colleges can be visited by the public; we explored part of the magnificent Kings College, founded in 1441 by King Henry VI. The stained glass is impressive, as are the intricate details to the buildings such as the gargoyles and angels. The history of Kings College had us absorbed for several hours. (Note- my husband and I went here alone; if our tweens had have come, we would have been in and out in under 20 minutes!)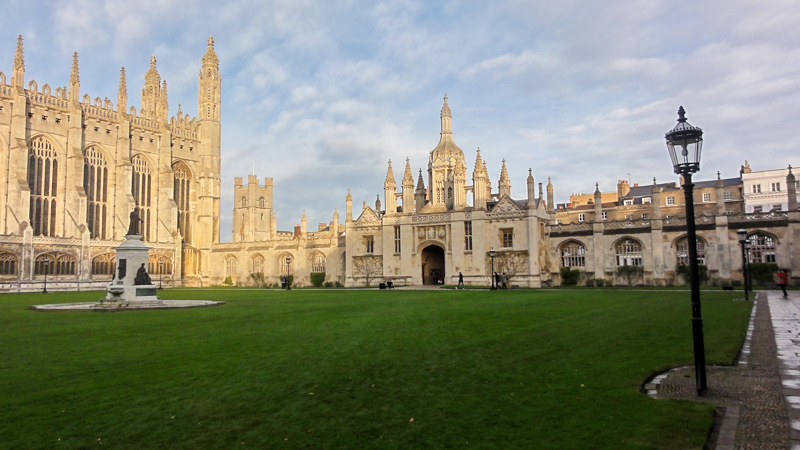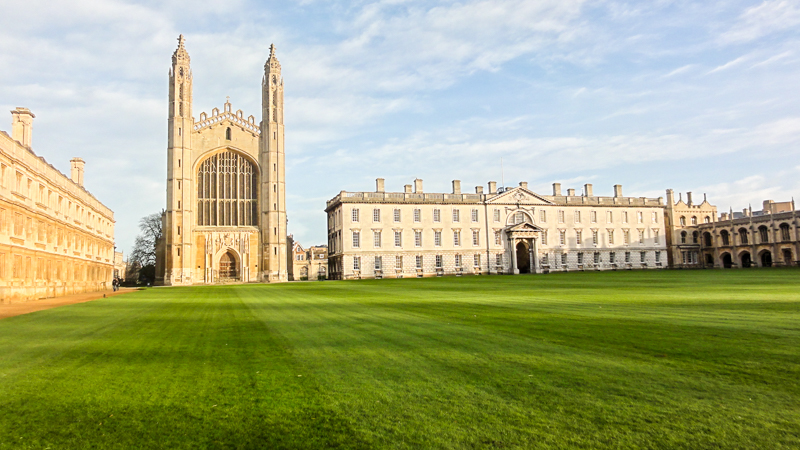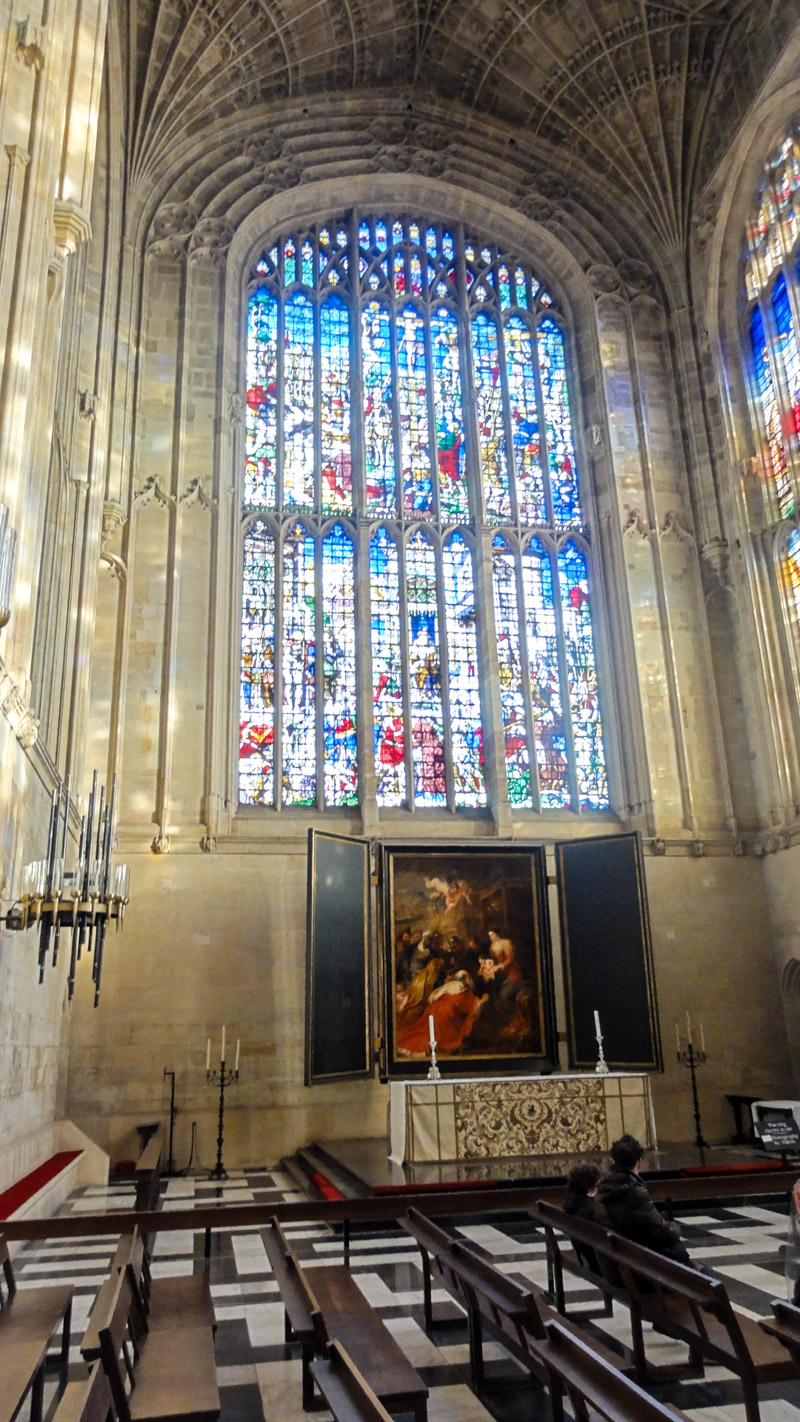 The Cambridge University Botanic Garden: These gorgeous gardens are at their peak in late spring and summer. There's a lake, glasshouses, rock gardens and the Garden Café  – a great place to eat lunch or grab a snack. The café has a children's menu and a delightful kids' reading corner with books supplied from a local library.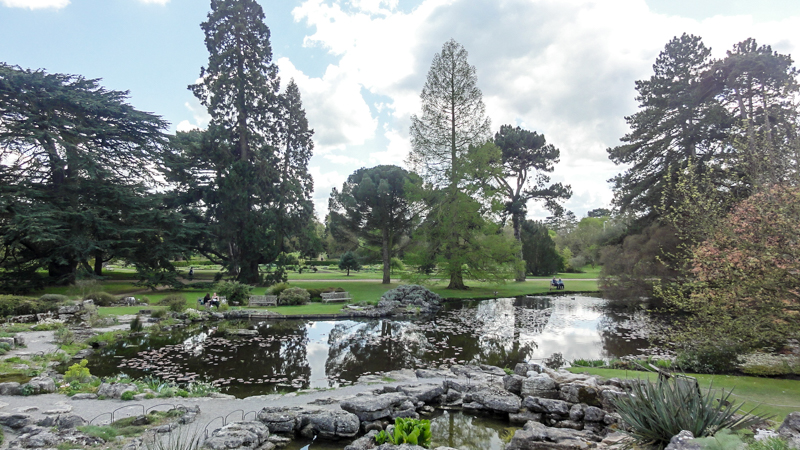 Getting around: Besides cycling, we also used public transport as who doesn't love a double decker bus?! Of course we always headed straight to the top deck and had a great view en route, as well as the convenience of arriving in the centre of town.
Getting there by plane: From Zurich Easyjet flies to Luton which is a smaller airport and not crowded and stressful like other London airports can be. From there we hired a car; Cambridge is about one hour's drive away. There's a free shuttle bus between the airport and the hire car companies. It's also possible to take a bus (coach) from Luton Airport to Cambridge.
Getting there by car: We've driven from Switzerland to Cambridge and also to other parts of G.B. We drive through France along the motorways and then overnight at one of the many hotels in Calais. The next morning we drive the car onto a ferry to travel across The Channel. Being on the water is fun for the kids and for us too, and it's a pleasant journey with restaurants, shops and a play area on board. The ferry takes around 90 minutes to Dover, where you'll see the lovely White Cliffs. The drive to Cambridge is then around two hours.
What else about Cambridge? There are lots of museums including the Polar Museum, galleries, and cinemas to visit plus many shopping options. There's an international range of food choices. Sushi train restaurants are always a hit with my kids and in central Cambridge there's a Yo Sushi restaurant that we visited a couple of times. The outdoor Cambridge Markets has an ecletic array of items for sale, plus some delicious food – both sweet and savoury.
Have you been to Cambridge? If you've got any tips about places to eat or favourite places to go, we'd love to hear about them so please leave a reply below.
Useful links
Text by Andrea Snashall
Over the years Andrea is slowly becoming an Anglophile. Her favourite English things are scones, sweet peas, British pop music and that wonderfully whacky British sense of humour.
Photos by Daniel Schnellmann