The Trials of Parenthood: Birthday Parties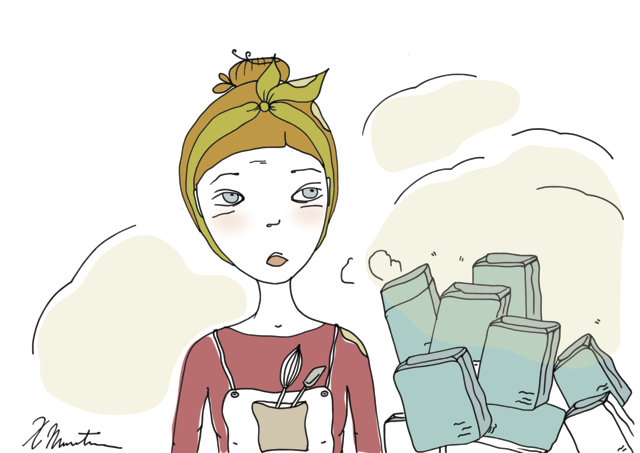 In my early 30s I always heard rumours of the dreaded parenting event called the "Birthday Party": an event filled with wonder and delight for the children, and filled with screaming children, trashed houses and headaches for the parents. I had hoped that by moving abroad I would somehow escape from such stresses and strains: apparently not. Darn it, they appear to be popular here too!
Some birthday elements remain the same: the birthday cake, candles and pass the parcel: the basic ingredients for a little girl's birthday party. Except I don't have the basic ingredients! I still haven't worked out how to bake a cake without self-raising flour. When I make my own self-raising flour with those little sachets from Migros it ends up tasting like an explosion in a soap factory. But I have a secret: I have been stockpiling self-raising flour from England in the hall cupboard. I am aware, however that the sell-by date may be, er, well…past. So I currently pray that said birthday cake, when baked, will actually rise. Otherwise I will be icing two unleavened hurling stones together, adding chocolate and hoping that the undiscerning palates of seven-year-olds will not notice. Perhaps if I make another layer of flatness, the total height might equal out? At least no one will be coming back for seconds!
Then there is the theme of the party. This year we have been caught in the avalanche of "Frozen" mania (a Disney cartoon for those who have been in a cave): an out-of-tune version of "Let It Go" has been echoing up and down the apartment building's stairwell for months. And of course, Mummy is required to get her hands on The Dress. Not the Liz Hurley one with the safety pins, but The Elsa Dress. If you have a little girl between the ages of two and 12 you will know that this is a prized possession and difficult to come by in England and Mainland Europe, let alone Switzerland. My daughter will never know the hours I spent on-line tracking one of these precious blue, sparkly numbers down. I managed to sneak it back into the country, avoiding customs and my daughter's beady eye over the summer holidays. I might cry, along with my daughter, if it doesn't fit! Cake topper, card and decorations, all in the key of Frozen, are on their way, via over-laden grandparents and the power of Amazon and Ebay (author duly shakes a fist at postal services and customs, just as most expat parents do).
Then there is the day and timing. We are risking the wrath of old ladies and God, as the party is scheduled on a Sunday (due to a story far too long to tell here). We have managed to skirt around the "Thou Shalt be Silent with Thine children between the hours of 12:00 and 14:00 daily" apartment edict, so we probably will not be struck down by lightning….as long as we don't put any washing into the machine, of course.
Living life as an expat adds an extra layer to the extraordinary experience of parenthood. Children's birthdays have always been major feats of planning and logistics, but living here adds a superhuman element to an already complicated task. The kicker of it all is that our children will never know the time, money and energy we throw into trying to make their lives as culturally balanced as possible. Why do we do all of this? Mostly because we want our children's lives to be as "normal" as possible, and also to reflect our own upbringings (if they were positive experiences). We stress ourselves out, worry and run around like headless chickens trying to make it all "right." There is no "right": no perfect party, no perfect childhood, no perfect parent and no perfect country to be located in. We just do the best we can with what we have in the moment. That is perfection! My cake will either be flat or risen, and the dress will fit, or it won't: neither is a disaster, it is simply the perfection of the madness of parenthood.
By Tammy Furey
Tammy Furey works with expat parents in Switzerland and internationally to help them move from stress, isolation, frustration, anxiety, loneliness and a sense of being lost to being stress free and happy no matter where they are in the world. Tammy is a coach, writer and blogger who lives in St. Gallen with her husband and daughter whilst attempting (badly) to speak German and fold her paper recycling in the correct manner. 
Illustration by Laura Munteanu
Laura has studied Journalism and Advertising, and has been working as a journalist and an illustrator. She has been illustrating for magazines, websites, charity and different campaigns. She lives in Zurich with her husband and their six-year-old daughter.