This pretty little bag can be used as an Easter "basket" to collect Easter eggs and goodies. It is also suitable for small children who like to carry around a bag in which to gather precious items.
This bag is uncomplicated for an adult to make or a child from age seven upwards, as there is no sewing machine required. Buttons are suggested to decorate the bag but you can use whatever you wish to use.
Materials:
Piece of felt, ca. 4 mm thick and 30 x 45 cm in size (found at Coop Bau+Hobby, Manor etc)
A ball of wool
A needle with an eye big enough to thread the wool
Several felt sheets of different colors to decorate the bag, ideally softer and thinner
Buttons to decorate
A pen
Scissors
Procedure:
Fold the felt sheet in half.
Draw the templates on the felt. (See illustrations.)
Cut the pieces with the felt folded in half. You will end up with 2 handles, 2 body pieces, and 2 pieces for the base (but you just need one per basket).
Stitch the bag as shown in the illustration, starting with the sides, followed by the base and handles. The handles should be reinforced using cross stitches.
Decorate the bag with flowers made of felt and buttons. Use your imagination and have fun!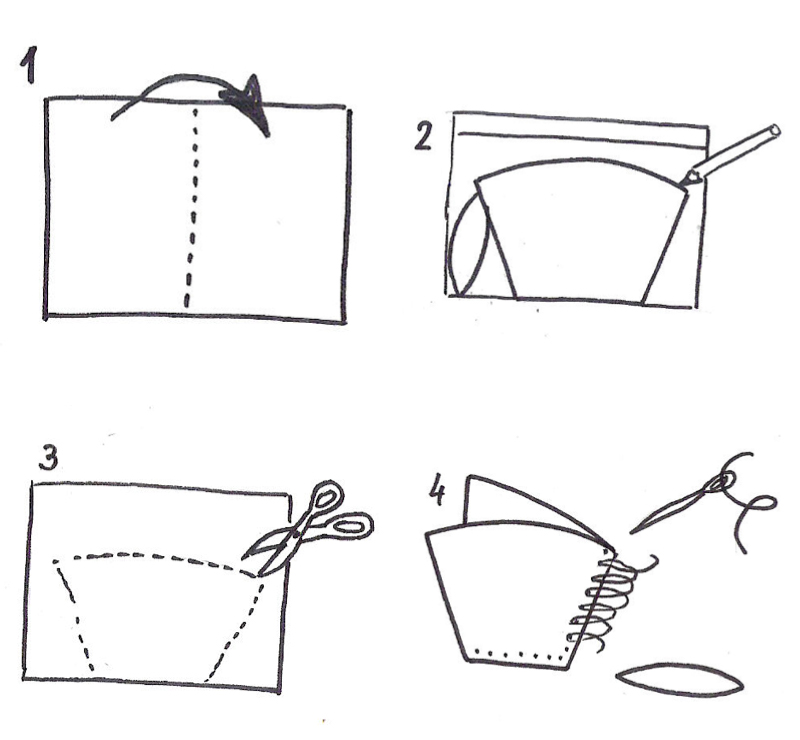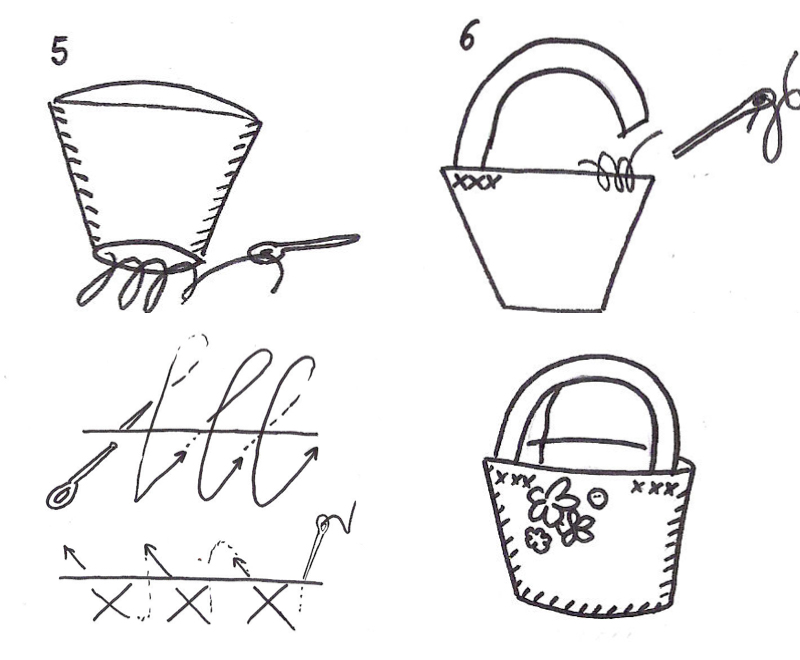 Text, photo and graphics by Doris Cecilio
Doris has a masters degree in chemistry but currently has decided to be a full-time mom. She has worked with children organising craft workshops and recently has embraced her passion for arts, decoration and baking by starting a small business, Doris's Cakes (visit on Facebook at Doris's Cakes). She encourages all women to follow their passion, saying, ''It doesn't matter where you started, everything is possible if you are willing to dream, to work and to risk.''
This craft activity was first published in 2012 in the printed version of Mothering Matters.