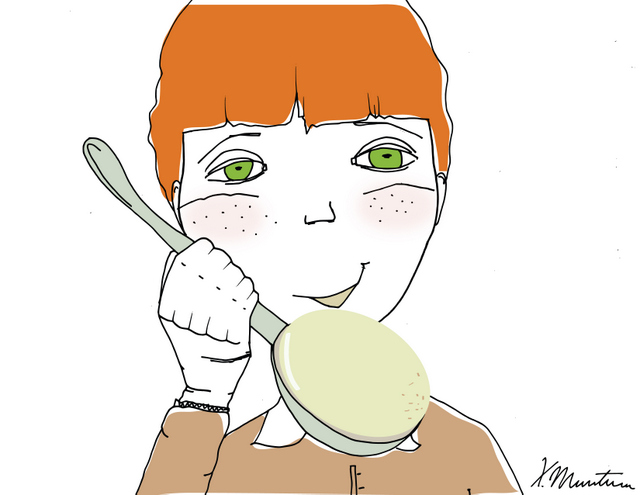 Choice of schools in England is a Big Thing. To try to explain the Bigness of this Thing to a non-Brit would be rather futile and somewhat like trying to explain what a platypus is to Missy M (my six-year-old daughter). The question of "What school will you be sending your child to?" is one that emerges just as said child comes out of the womb and is accompanied by just as much pain and anxiety. There are the league tables to research, compare, and endlessly talk about to anyone who will listen; other parents to trade information with, catchment areas to consider and what church you will need to pretend to attend (yes, really).
Despite all the drama around actually getting Missy M into school, I had dreams about what it would be like for her. I had created little pictures in my mind of what she would look like in uniform and of some of the things she would learn and games she would play. I mixed in a great deal of my own memories from my childhood in England and painted an idyllic picture in my head of school life.
When we moved to Switzerland I had to let all of these dreams and worries go. It was a relief to drop the thinking about "which school is best" but also rather sad to let go of the future I had built in my head about Missy M going to a little English village primary school, with school fayres, Christmas shows and sports days with egg-and-spoon races.
I had to drop expectations and assumptions about what "schooling" meant in Switzerland. I found that if I did not, my mind would struggle to compare the Swiss and English systems. I would become judgemental and a tad panicky, and of course friends and family joined in with a whirlwind of confusing opinion. My delightful discoveries were little kindergartens in every neighbourhood and the simple allocation of places. My shocking discoveries were: the kindergarten hours, no uniforms, and learning to read and write only at seven years old.
Moving to a new country often means blowing up everything you know and starting again. Unless you have access to excellent international schools (and a paycheck/package that allows you to take advantage of their wonderful services), moving means changing one state school system for another, and one set of values and ideas about children and education for another. The problem is that because we have been raised in another country, as part of their education system, we have adopted their set of values about how schooling "should" happen. Anything else looks darn weird.
Comparison is a futile and painful activity that I strongly urge you to avoid. The relocation to Switzerland is now part of your family's history. Reality is only and ever in the place in which you stand. Here. This land and this system. For all intents and purposes, this is the only system. Forget everything you thought you knew and embrace what is here.
I find it so interesting that after only three years of being here, my assumptions and beliefs about what "schooling" means have changed considerably; the kindergarten system, no uniforms, and reading at seven now seem really normal. Reality is far more interesting than dreams of egg-and-spoon races back in England.
By Tammy Furey
Tammy works with expat parents in Switzerland and internationally to help them move from stress, isolation, frustration, anxiety, loneliness and a sense of being lost to being stress-free and happy no matter where they are in the world. Tammy is a coach, writer and blogger who lives in St. Gallen with her husband and daughter whilst attempting (badly) to speak German and fold her paper recycling in the correct manner.  www.fureycoaching.com
Illustration by Laura Munteanu
Laura has studied Journalism and Advertising, and has been working as a journalist and an illustrator. She has been illustrating for magazines, websites, charity and different campaigns. She lives in Zurich with her husband and her 5 -year- old daughter.