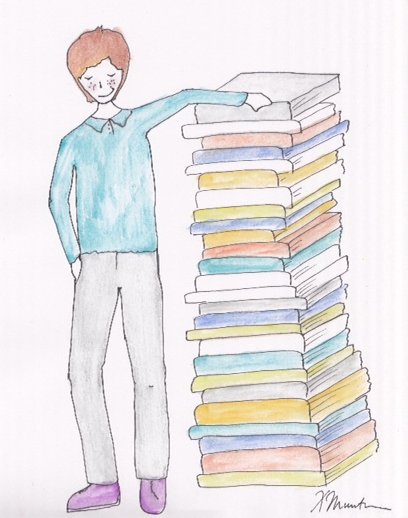 Hello everyone!
First of all, I hope that you all had a great summer.  I take it in turns with my teens to go on holiday with them separately; it really helps with bonding with them and it is good to have uninterrupted time together!  This summer Tim and I took a trip to the Faroe Islands, situated in the Atlantic between the north of Scotland and Iceland.  We escaped from the crazy heat of Zurich city and had a wonderful time. Well worth a visit.
Now on to this month's theme: literacy. I have encouraged my teens to read in both English and German as they have gone through the Swiss school system and are now bilingual. You really get to know a language by reading, reading, reading it. The best way to get them going is with books that are real 'page-turners', that they won't want to put down.
My eldest son is an avid reader and he recommends the following:
The Harry Potter series by JK Rowling
Anything by Philip Pullman, Anthony Horowitz, or Robert Muchamore
The Artemis Fowl series by Eoin Colfer
Lord of the Rings books by Tolkien
The Keys to the Kingdom series by Garth Nix – both my teens loved these!
The Hunger Games series by Suzanne Collins
Arthur Ransome's Swallows and Amazons series (I loved these as a teenager)
N.B.  Some of these are more suitable for older teens, so do check first!
A good tip is to encourage them to bring a book each on holiday with them – great for hanging around at airports!
Teen City would love to hear from you; what are your teens reading at the moment?
Looking forward to some  comments from you.
Bye for now,
Heidi at Teen City
Heidi is a forty-something mother of 3 boys aged 17, 15 and 8. She hails from Wales but has lived on the edge of Lake Zurich for 17 years and has now become Swiss too! Heidi loves music, travelling and family life with her boys.
Illustration by Laura Munteanu