My son loves finding items in nature for his "collections" when we go for walks outside so I thought it would be fun to extend that and bring some nature inside with a little bit of artwork! We decided to make nature paintbrushes out of things we found on our walk. It was fun to see what patterns each item made with the paint!
Materials Needed:
various items found on your nature walk. You can use any natural items for this activity, as long as you know they are safe to handle!
paint (we use washable craft paint)
blank sheet of paper
thread or other thin string
Instructions:
To start, go on a nature walk and get collecting! We collected pine needles, twigs, dead grass, seed cases and leaves off the ground. I also picked one flower for the activity, but everything else we collected had already fallen off the plants.
For the pine needles, grasses and twigs, tie them together in bunches to make the "paintbrushes" using thread or dental floss. For the larger items, just use them individually or tie them together as you see fit.
Set up some paint and paper and let the kids paint with each of the different nature paintbrushes. Have them predict which one will work the best and make the best patterns. We also discussed the shapes and patterns each "brush" made, why some worked better than others and which one was our favorite.
We had a lot of fun experimenting with our nature paintbrushes! My son named his painting "a hat and a very big bird."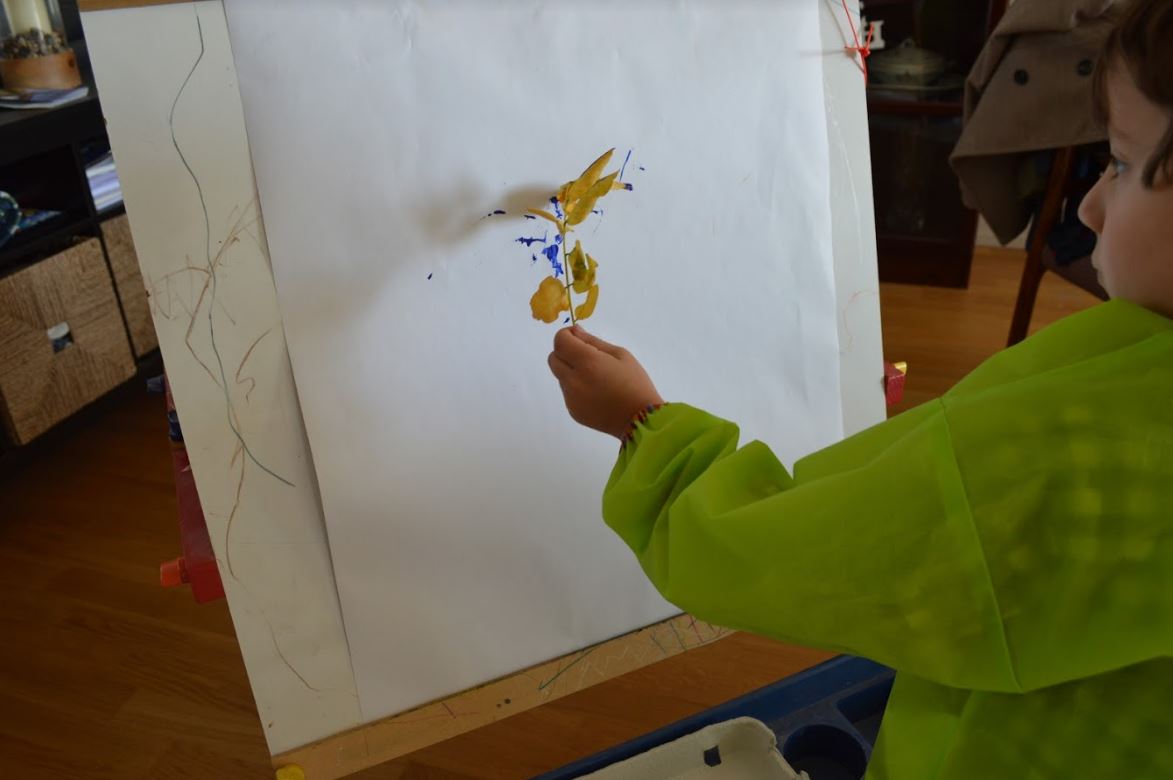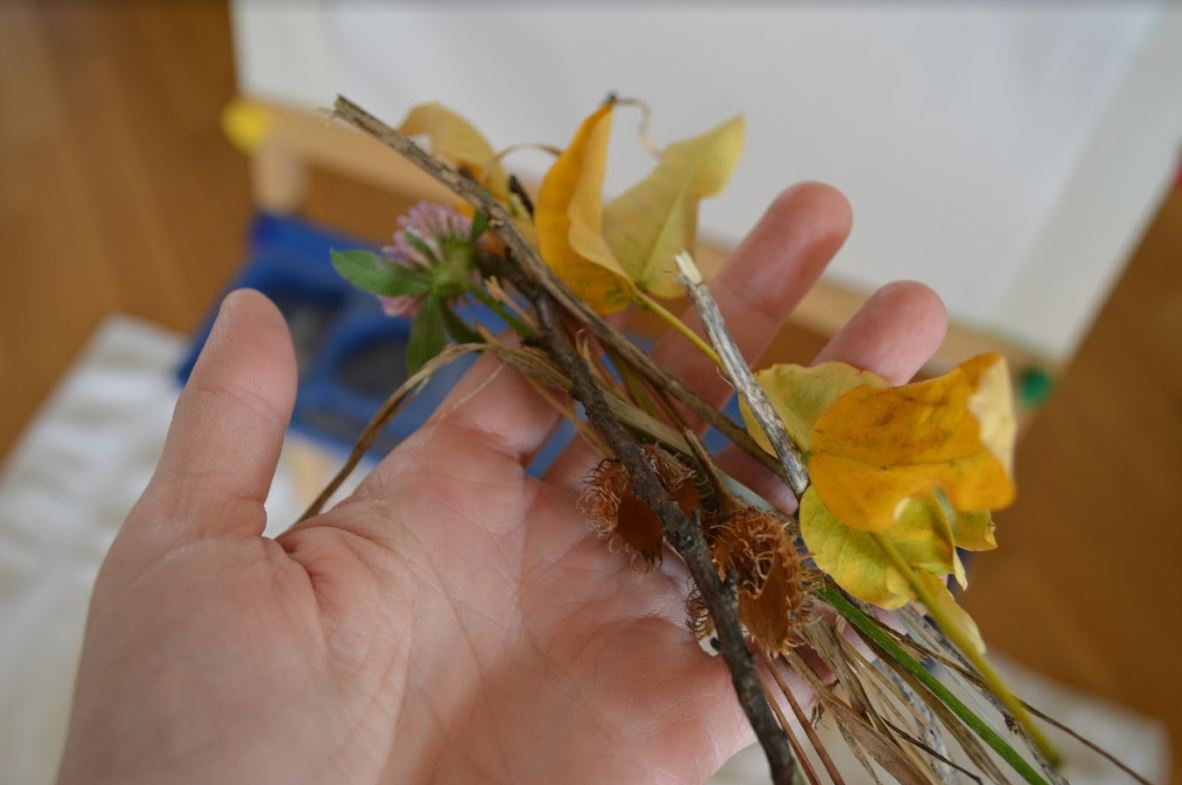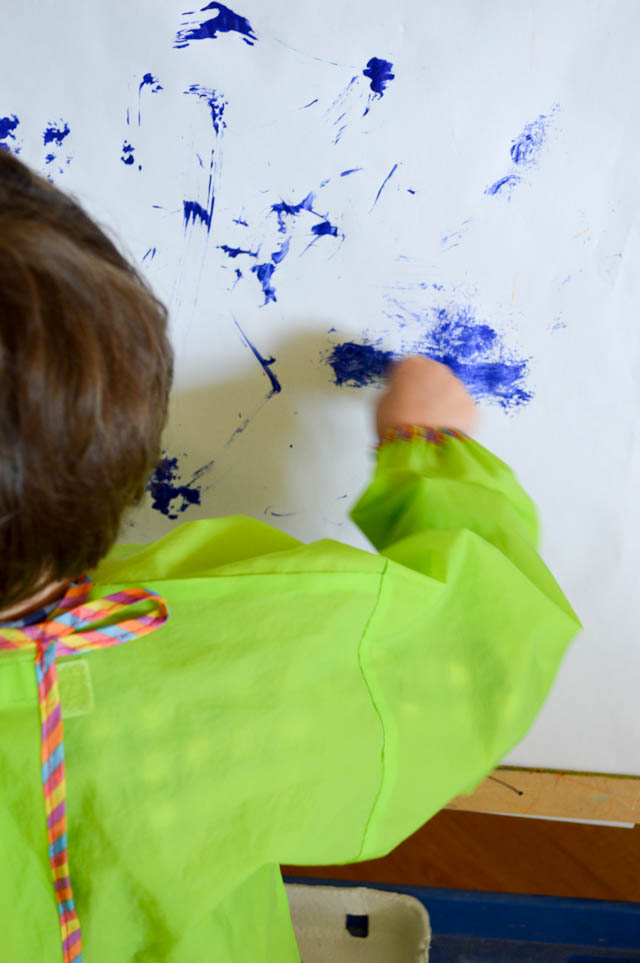 Text and photos by Rachel Blate
Rachel is a lifestyle blogger with a blog focused on travel, kids activities and life as an expat. Originally from the US, she currently lives in Zurich with her husband and 3 year old son. Find her blog at My Mini Adventurer and follow her on Facebook and Instagram.