Mothering Matters Switzerland is 21!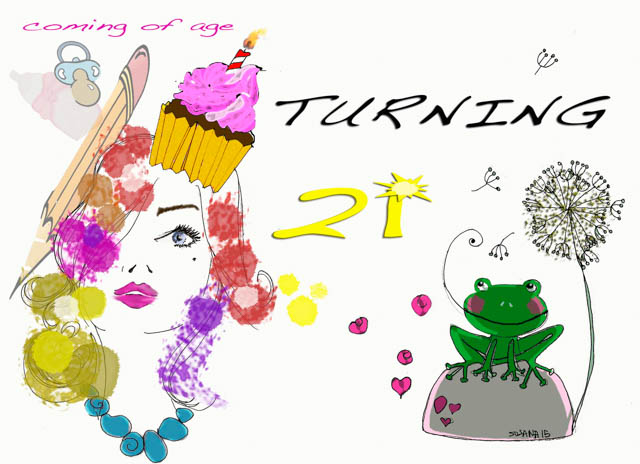 Founded in 1994, the original Mothering Matters printed journal was born out of a Zurich La Leche League newsletter. In 'those days', the Internet was an infant and information for families, in English, was highly sought after. In 2015, things are different, and we are online, but Mothering Matters Switzerland is still providing valuable information about parenting and family life for English-speaking parents. We've come of age; Happy 21st Birthday to us!
Whether you're in Switzerland for the short or long term, subscribe to our journal, at absolutely no cost! Enter your email address on our homepage to be the first to receive notifications when a new issue is online. Like our Facebook page to receive current excursion info not published on our website.  https://www.facebook.com/MotheringMattersSwitzerland
Thanks to Mothering Matters' team illustrator, Susanna Gutierrez, for the delightful illustration.