Top Tips for Staying in Touch across the Globe
Perth is one of the most isolated capital cities in the world. Growing up there, on the west coast of Australia, I saw it as normal for my Sydney-based family to live in a different time zone and for long-distance phone calls to take place on reduced-rate Sundays. A move to Switzerland meant even longer distances: it takes about a day to fly home and I've developed love-hate relationships with dodgy Skype connections, missed FaceTime calls and group WhatsApp chats that ping through the night. Last year I became friends with Katia Vlachos – an expat transition coach based in Zurich – and discovered that there is an entire field of professionals focused on supporting families making global moves. Because she is herself a global nomad, I've asked Katia to share her top tips for staying in touch with loved ones across the globe. 
Q: You've lived in eight cities, seven countries and on three continents. What is your communications advice for families at the start of their expat adventure?
A: Before you leave, make sure you have defined channels for staying connected. Figure out how you will keep in touch with your loved ones and proactively set up the technology infrastructure for doing so. This may mean, for instance, equipping your parents with a tablet or laptop and setting up email, social media or video-communication accounts and teaching them how to use them. It also could be as simple as making sure that your friends and family have your new contact details and that you've updated everyone's contacts.
Once you've moved, make sure you establish communication routines early on. Make a list of the people who are important to you and schedule the first few catch-up calls with them. As you do this, set expectations for how often you will be in touch. This could mean scheduling a regular Sunday morning call with your parents or siblings; or starting a family blog to keep your friends and family updated. Even if you have to put a reminder in your calendar, connect with your loved ones at least once every couple of weeks. As the one who leaves, you should take the initiative for keeping in touch, sharing news, and asking for and offering support. Call, email, remember birthdays and milestones, actively show interest, share what's going on in your world and make an effort to keep up with what's going on in theirs.
Encourage your loved ones to come visit you and try to visit yourself as much as is realistic. While modern technology has made it easier to stay in touch, it cannot replace real-time relationships.
Finally, don't forget to help your children, especially the young ones, stay in touch with their friends.
Q: You seem to be a natural-born traveler, but were you also a natural long-distance communicator? How has your approach for staying in touch developed over time?
A: My approach has indeed evolved, though already from a young age I had a few opportunities to practice maintaining long-distance relationships.
The most important lesson I have learned is that it is up to me to prioritise my relationships and be proactive in maintaining the connection. I invest a significant amount of time to do that and it's incredibly rewarding.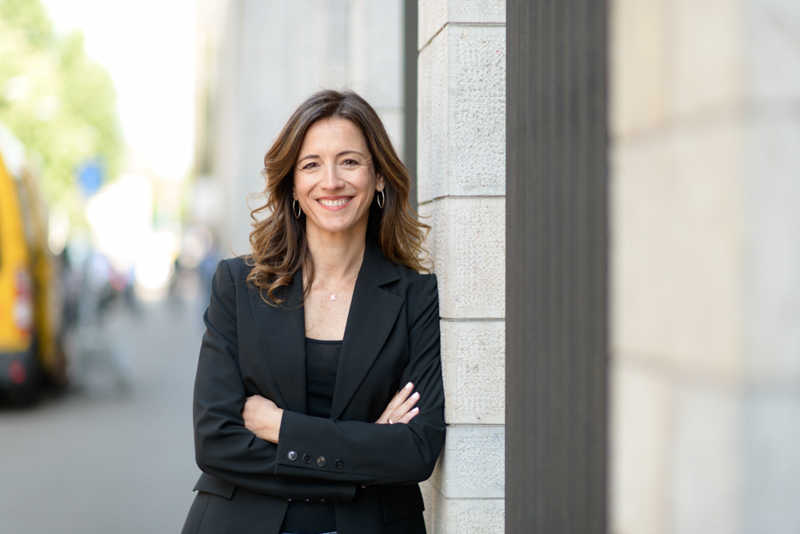 Q: What was the hardest element you've faced in maintaining a close connection with loved ones living far away? And how have you dealt with it?
A: I used to get upset or disappointed when someone did not make the effort to stay in touch regularly with me. Over the years I learned that, while regular contact is wonderful, it's not everyone's style. I realised that even when someone did not call me every day or every week, they still could care very deeply about me and we could have a very strong bond. Focusing on quality (of the relationship) rather than quantity (of communication) was key in coping with something that was very frustrating initially.
Q: As a mother, you've watched your children make and maintain long-distance friendships and relationships with family. How can we, as parents, best support our children in long-distance relationship building?
A: Children, especially at a young age, experience distances as significantly greater than adults do, because distance makes it so much more difficult for them to keep in touch with their loved ones (often because of time difference, infrastructure or other barriers). This may leave them feeling isolated and homesick, when they already are likely to be unhappy about leaving behind their loved ones and friends.
The younger they are, the more children need our support to maintain their relationships. We can do that by providing them with support and resources to stay in touch.
For younger kids this can mean coordinating with the other parents and encouraging them to also support that communication.
For teenagers, close friends are a valuable source of support when they go through transition. I try to balance my parental urge to limit my teens' time on social media with the knowledge that these apps can be a lifeline in terms of allowing them to stay connected with their friends.
I also try to model the importance of nurturing friendships by making an effort to stay connected with my own friends.
That said, some relationships won't last, especially at young ages – and that's OK. It's also part of life to learn to let go. Besides, they're highly likely to cross paths with many of those early friends later in life on Facebook or Snapchat.
Q: Do you note a difference in approach to staying in touch with family versus friends? Are there any tips and tricks specific to either group?
A: Not really. They both need nurturing if you want to have real connection.
Routines are key. Every morning, as soon as I drop off my youngest at school, I call my mother to connect with her, even if it's only for a few minutes. I know that's an unusual frequency for most people, but the point I'm trying to make is that it's our ritual and a way of staying present in each other's life. It's similar with friends – I try to not go longer than a couple of weeks without checking in with my closest ones.
Also, as I mentioned earlier, while we are fortunate to have so many options for connecting with our loved ones virtually, actual in-person contact is crucial.
Q: Your job brings you into conversation with countless people navigating the challenges of life in a foreign land. Are there any surprising challenges or benefits of relationships lived long-distance?
A: What I find most interesting these days is the way mobility is evolving – with increasing numbers of short-term assignments, cross-border commuting and other arrangements where partners or families don't necessarily follow the person who moves. With the help of advances in transportation and communication technologies, among others, long-distance relationships are becoming more and more common. People seem to be settling into this "new normal" because they recognise the benefits – whether it's allowing both partners in a dual-career couple to pursue their respective careers; avoiding disruption in children's lives; enabling care for ageing relatives; or other.
I know this first-hand, as my husband and I live this model. Our respective children are on opposite sides of the Atlantic, so he splits his time between the U.S. and Switzerland. Alongside the obvious downsides of not being with each other, there are also positives. For one, distance has made us much more conscious of the need to stay connected when we are not together – and resourceful in finding ways to do that.
It's trickier when it comes to staying connected with your children when you're not close to them – especially when dealing with teenagers.  But even there, I think the distance makes you more conscious of the need to find ways to do that and stay up to date with their everyday lives.
Q: To sum-up, what are your top five tips for families spread out across the world?
A:
Prioritise your relationships; make the time and invest the effort.
Build routines and manage expectations around communication.
Don't forget that real, in-person connection is a must – to whatever extent possible. Virtual communication is not enough.
Let go of the guilt for "not being there" when it comes to milestones and major family events. Even taking part virtually is a gift.
Maintain perspective: it's not the quantity or frequency of communication that matters, but the depth of the connection. Every relationship is different in that aspect. Know what you (and your loved ones) need to stay connected.
Katia's book, A Great Move: Surviving and Thriving in Your Expat Assignment, was released in June this year and offers practical tips and advice for both seasoned and newbie expats.
By Sarah Davies De Paola
Sarah is a writer, communications consultant, and sound and breath therapy practitioner based in Zurich. She is Australian and has lived in Switzerland since 2005 with her Swiss husband. She's also a mother to two small children. https://sarahdaviesdepaola.com @sarahdaviesdepaola
Illustration by BVisual.
Beth ("BVisual") graduated from university in 2012 after studying visual communication, specialising in illustration. She has since gone on to do various creative projects including being shortlisted for the V&A Student Illustration Awards. Beth has a day job working as a teacher for a special educational needs provision for post-16 learners. She aims to inspire, engage and enable young people to learn and achieve their goals in life. To see more of Beth's work or get in touch with her, visit her website: https://bvisual.uk/ 
Photo of Katia Vlachos used with permission.