A Household of Computers – One Family's Journey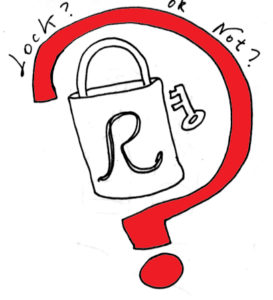 "Mummy?"
(Missy pokes at the camera screen and attempts to swipe.)
"Mummy? It's broken! Look!"
"Sweetheart, not everything is touch screen."
"Why not?"
I hesitate to write this, because the topic of technology and children is highly controversial, and each family varies in its approach. Consequently, there is a lot of judgement between generations, between families (and even within, as family members often hold different values), and among cultures.
As an expat in Switzerland, I find there is an added layer of complexity: we rely heavily on technology to keep in touch with family and friends. We use our computers to Skype, e-mail, Facebook, watch the latest television shows, and read English newspapers. We navigate strange and wonderful Swiss cities with Google Maps and our books are delivered in seconds to our Kindles. We have a lot of screen time in our family.
In contrast, my Swiss friends allow their children very little exposure to screens: any television is heavily regulated and computers are out of the question. The television, if found to be actually functioning in our house, is met with misunderstanding and brows furrowed in judgement. In England, schools are trying to have a computer in each classroom, whereas in our local Swiss kindergarten such a thought would be scandalous. On average, children in Switzerland are nine years old when they use the Internet for the first time. They spend, on average, 64 minutes per day online, which is substantially less than the European average, which is 88 minutes, according to this article.
The high level of technology in our house can be explained by our families of origin: my husband and I both grew up with early technology adopters. My husband's father worked in London as a computer security consultant and was delighted to see his son take naturally to technology (they had a modem in 1983!). My father was a military man and worked in control rooms full of twinkling lights and mysterious buttons and knobs. He brought home one of the first ZX Spectrum computers, followed by Amstrads and Ataris. I later worked as a web designer and youth worker. Our daughter is therefore a third-generation computer geek!
When our daughter was four, we first let her play on an English children's website (CBeebies). Her use of the mouse, her understanding and coordination just blew us away. It was as if she were wired that way. She soon started to steal my iPhone and poke at it. Mummy then had to learn to change the iPhone settings so that apps were not accidentally moved and deleted. On the plus side, she has used the camera and video to record a "toddler's view" of the world, which has produced footage that I will always treasure.
Given that our family is clearly immersed in computers, how do we raise our child in this environment? How do we balance access with protection? We have had to discuss our values as a couple and as parents and the sort of childhood and experiences that we want for our daughter. We will always put the simple, tactile, learning play above computers. We are in no hurry for her to grow up, and we want her to develop wonder for the world, of which the online world will always be a pale ghost in comparison. So does she have her own iPhone, games console and computer? No! Does she have her own Facebook account? Absolutely not! These things are many years away (she is five, for heaven's sake!). Any unsupervised access she has to the Internet is locked down, so only two websites are accessible. (We have found that children's attitude to technology is to click on everything and anything, to see what it does. This attitude of fearless experimentation and exploration will serve them well later, but can lead to trouble in the meantime.)
We are clear about the concept of "screen time." Playing on the computer is time that comes out of television time, and vice versa. It is time in a virtual world that cannot and should not compete with the beauty of the real world. This will get increasingly hard as technology gets more and more integrated into our lives, but it is important to distinguish between the two.
One thing I have yet to be able to tackle is the question of how to handle visits to other households, where the children might have a computer in their room and unlimited Internet access and/or unsuitable violent games. (Folks, they are age rated for a reason!) Children are curious creatures, and unsupervised exploration of the online world, with all its shapes and colours, is a recipe for disaster. If you have suggestions, I would love to read them in the comments.
I found working in technology quite exhausting, as keeping up to date with advances was a full-time job in itself. Yet as parents, this is also our role. We can only make judgements as to what is appropriate, and what is safe, if we understand it. This does not include relying on newspaper scare stories or neighbourhood/Facebook gossip. Underneath is a list of resources that contain good, solid information, which, when combined with your own parenting values, should help your family decide how they want to handle the "technology question." One thing we can't do, as technology accelerates, is ignore it. If there is a clear understanding within the family of what is OK and what is not, then everyone can enjoy the advantages of technology, rather than fearing and worrying about it.
Resources and Further Reading:
Insafe has a video for parents about the Internet.
Too much time on the Internet? Read this from EU Kids Online.
Internet Safety Guide for parents from Norton (although they do want you to use their products)
By Tammy Furey
Tammy is a coach, writer, speaker and blogger. She works with parents who are experiencing stress, anxiety and challenges and who want a peaceful, rewarding, loving relationship with their children. Her practice is based in St Gallen and she can be reached via her website.