Suggested Kids' Books – Babies and Toddlers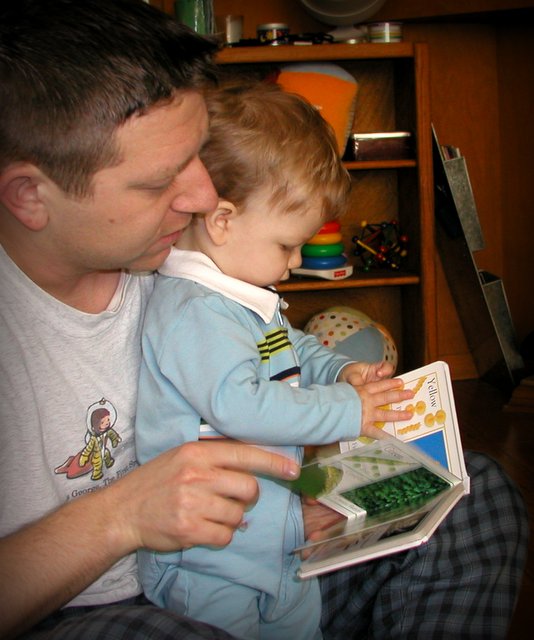 What to read to babies and toddlers? Something short, catchy and preferably interactive. The lift-the-flap books or the touch and feel books are usually a popular choice. At this age it's all about creating a familiarity and love of books as well as building the tradition of reading together.
---
The Very Hungry Caterpillar by Eric Carle (This book was mentioned a few times.)
Where's Spot? by Eric Hill ("In fact any book we've read starring Spot has been good.")
Where is the Green Sheep? by Mem Fox ("Great repetition. Children like to chant, 'But where is the Green Sheep?'")
Dear Zoo by Rod Campbell ("A very sweet lift-the-flap book.")
An Elephant in the Room by Shamini Flint
That's not my… series by Fiona Watt and Rachel Wells (These books were mentioned a few times. "They are a lovely shared experience as kids touch the various textures in the book.")
Can You Cuddle Like a Koala? by John Butler ("Lovely bedtime book to get little ones ready for sleep.")
Dinosaur Roar by Paul and Henrietta Stickland
Each, Peach, Pear Plum by Janet and Allan Ahlberg ("Interactive and fun.")
Peek-a-Boo (American title) / Peepo (U.K. edition) by Janet & Allan Ahlberg ("Such a lovely little story with delightful, old-style illustrations." Published 1981.)
Good Night Gorilla by Peggy Rathmann
Freight Train by Donald Crews ("Tells a story with minimum words but will, nonetheless, enhance one's train vocabulary!")
Everywhere Babies by Susan Meyers
Mrs Pirate by Nick Sharratt ("If you were a pirate, what would you buy to prepare for your voyage? Great fun!")
Caveman Dave by Nick Sharratt ("Caveman Dave is very brave but wait until you meet his sister, Ava, who is braver!")
Pointy-Hatted Princesses by Nick Sharratt ("How does he write such a good story in so few words?")
The Little Princess stories by Tony Ross (The Little Princess faces many issues relevant to small kids. Suitable for kids from ages two to four.)
Not now, Charlie by Steve Weatherill ("Charlie is a dog who just wants to go for a walk but his whole family is busy. This is a charming lift-the-flap book.")
Harry the Dirty Dog by Gene Zion ("First published in 1956 and has often been reissued. I remember it being to read to me in kindergarten and my kids loved it too.")
---
To see suggested kids' book in other age categories, see the main article: Suggested Kids' Books.