Introducing Mothering Matters Charity: Ethiopian Enterprises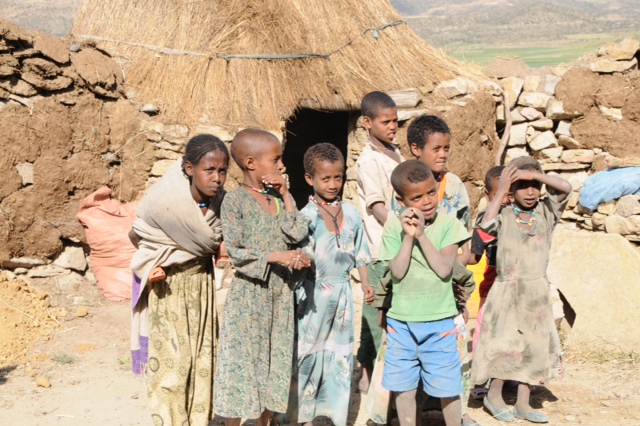 Ethiopian Enterprises is a recognized Swiss-based charity which finances sustainable projects in rural communities in northern Ethiopia. Over the past 5 years, we and our local team of soil experts and engineers have helped several thousand farming families in our project area of Hagereselam to acquire water and food security for the first time in their lives. In a country where the life expectancy is still abominably low, especially in drought-prone rural areas, this type of security is life-saving.
Over the past five years, our project community has worked with us and our team to restore their eroded land back to productivity. The soil is now productive, erosion has been largely stopped, the farmers can now harvest rainwater, and many have started cash-earning businesses such as poultry and bee-keeping. We also mentor the four schools in our project area, three of which are truly deprived. We take pencils and colored pencils – both new and used (the latter are donated by kids all over Zurich) and purchase ball point pens and additional exercise books locally. We organize fruit days and sport days for the hundreds of kids involved (see a film on our website), and give the schools prizes of school materials for their yearly prize-giving celebrations as these incentives help greatly to motivate the students. Some of us teach at the schools and deliver teacher training. I and one to two other members of our four-person Board work in Ethiopia in our project area two-three times a year. You wouldn't want to have to lift the luggage we take down there with us on each journey.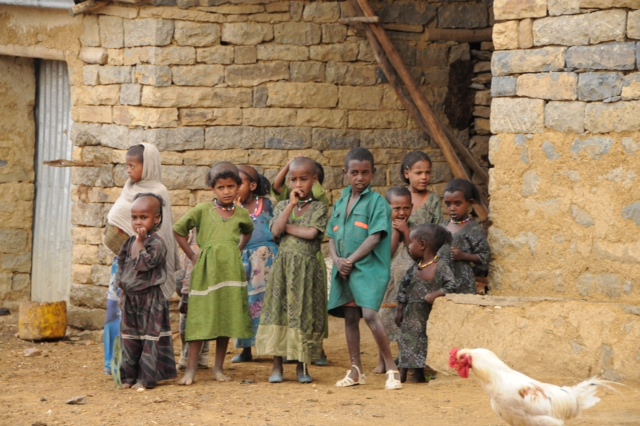 You will find reports on our work in both English and German on our website: www.ethiopianenterprises.org In the Project, Update and Gallery sections there are before-and-after pictures which will show you just what is possible within three to four years. In the News section, and on our Ethiopian Enterprises Facebook page, you will also see the details of our summer fundraising raffle, currently running. The prizes are fabulous, including a life-changing journey to visit our project in Ethiopia valued at Sfr 3'000! And of course, our contact information and donation platform details are clearly listed. Donations to Ethiopian Enterprises are tax-exempt throughout Switzerland.
Mothering Matters has recently made a generous donation to our project. The good news is that every cent has gone directly into the project because all our administration costs are covered privately by me and other board members. We work extremely hard for Ethiopia, in addition to our 'day jobs'! And all the work of our association is done on a volunteer basis. On behalf of our board, and speaking as well for several tthousand recipients of your support in Ethiopia, thank you very, very much for your support.
By Lesley Stephenson, Fundraising Chair, Ethiopian Enterprises.