Zurich's fashion is eclectic. First there is the swanky Bahnhofstrasse in the centre of the city, where you will find the latest impeccable designer-garb-wearing people. The Big and the Bold dominate the street. Handbags are as big as an apartment and cost as much. Hugo Boss suits – clean and chic. Chanel, Gucci, Dior and Vuitton seem to have a VIP guest list just to get in the door. H&M is daunting and too big and bright, as is Zara. You could also tram it to the Langstrasse in the "red-light" district, where you might stumble upon some colour and comfort, glitter and goth. Who has time for all that? If the above sounds like a trip to the gym, where your body and mind are screaming NO, take an alternative shopping route instead.
The fashion is there to suit your style.
I highly recommend Zurich's Brockenhäuser, or second-hand shops. Give the alternative shop a go; this is recycling at its most fun. The fashion is there to suit your style. Shoes, bags, jackets, clothes, jewellery and much more. You can spend rainy hours searching and finding treasures from vintage to modern. Do yourself a favour while you do your bit for our planet – save Earth's energy by recycling.
Recycling clothes is where it's at.
Shopping second-hand ticks all the right boxes for ethical shopping, and you prevent the resources invested in all of these items from going to waste. It is eco-friendly and reasonably priced. It is so much fun! I will warn you, though, that there are a couple of drawbacks. It takes dedication and a diligent eye to rummage through the rails and shelves full of things. H&M jeans next to a vintage Levi jacket, ski boots next to dusty ballet shoes. But don't lose heart: it will be worth the effort.
I can recommend the places below for a start. You can drop off your own used clothes and accessories and pick up something nearly new at the same time. How cute is that!
Brocki-Land: Steinstrasse 68, 8003 Zürich. 10-17:00 Tues to Thurs, 9-16:00 Sat.
Fundsachenverkauf: Albisstrasse 54, 8038 Zürich. 10-17:00 Mon to Fri, 10-16:00 Sat.
There are many Caritas second-hand shops to choose from:
Birmensdorferstrasse 38 & 34
8004 Zürich
Tel. 044 242 76 06
Monday to Friday: 10-18.30
Saturday: 10-17:00
Asylstrasse 94
8032 Zürich
Tel. 043 818 58 44
Monday to Friday: 10-18.30
Saturday: 10-17:00
Zürich-Oerlikon:
Schwamendingenstrasse 11, 8050 Zürich
Tel. 044 312 06 80
Monday to Friday: 10-18.30
Saturday: 10-17:00
Winterthur
Steinberggasse 54, 8400 Winterthur
Tel. 052 213 63 60
Monday to Friday: 9-18.30
Saturday: 9-17:00
 Kanzlei Flohmarkt/Flea Market,  Kanzleistrasse, 56, 8004 Zürich (open again from 01.03.2021!) Saturdays till 16:00.
By Grace Reddy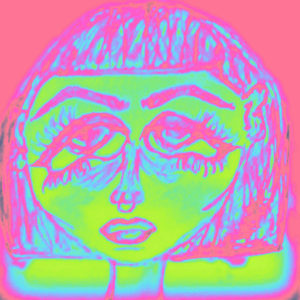 Illustration by Grace Reddy
Grace is originally from the UK and has lived in Zurich since 2015. She is a painter and a hobby stylist and enjoys recycling fashion.
Illustration by Lemady Rochard