Lenzerheide and the Enchanted Forest
Our holiday season is busy with friends and family, celebrating and visiting the marvelous Swiss Alps. Reading and sharing books and stories is also a favorite holiday activity for our children and grandchildren. Recently, we discussed our favorite books and stories and why we love them so much. Although not necessarily traditional holiday stories, we noted that our favorite children's stories such as The Gruffalo by Julia Donaldson, The Enchanted Wood by Enid Blyton, and The Lion, the Witch and the Wardrobe by C.S. Lewis create magical woodland settings where friendships deepen and characters are tested and grow. This love of magic and stories and nature are integral to our Christmas celebrations.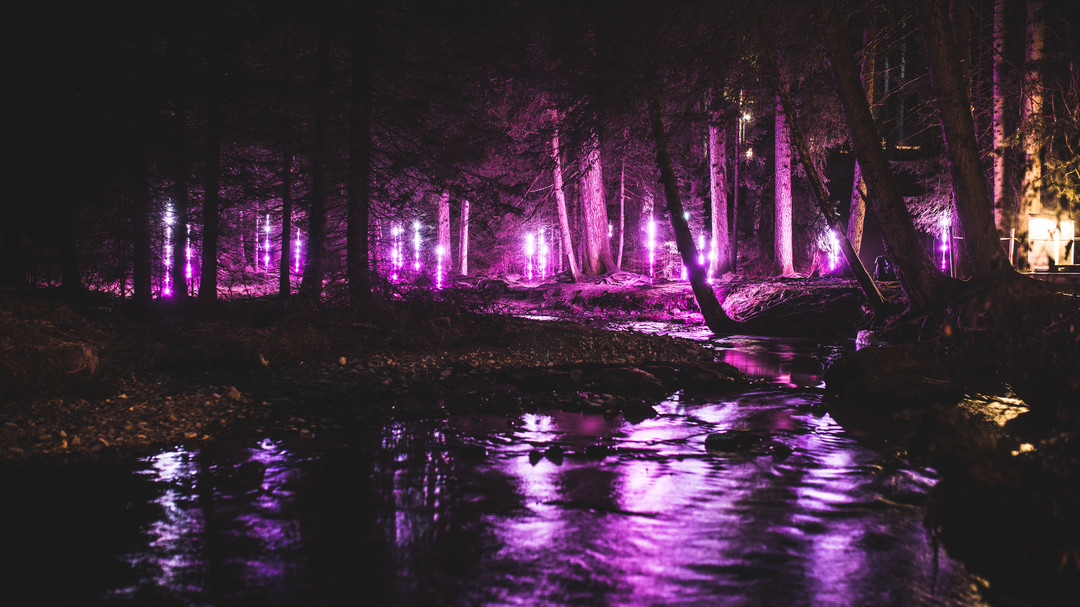 For the last couple of years, we have enjoyed visiting the Swiss alpine and woodland region Lenzerheide. Regardless of your children's ages or religious beliefs this area, with its Zauberwald or "Magical Forest," is a winter treat that leads you to experience the magic of nature during the holiday season. Light installations created by artists and visual designers along with audio engineers create beautiful fantasy worlds that can stimulate your own creativity. Having experienced the forest and Dorfmarkt (village market) and some of the music events last year, we have decided to return this year.
The Zauberwald is an annual event held in the Eichhörnliwald ("Squirrel Forest") in the Lenzerheide region of Graubünden. Every evening beginning at 17:30 and ending at 23:30 a light show and live music entertainment (at 20:00) is scheduled, from December 15th until December 30th. This year a colorfully lit children's playground will be included. There is also a delightful Christmas market in the middle of the forest where you can try regional and national traditional products. This year there will be a special, themed exhibit devoted to the Rhaetian region. Altogether, it is an artistic spectacle that brings the magic of winter in the forest to life.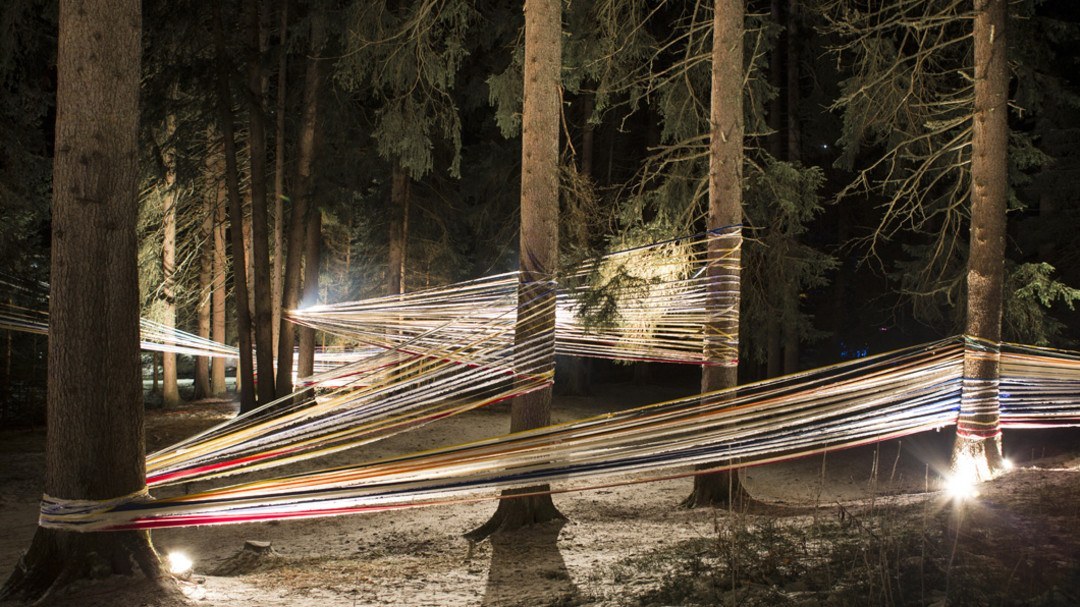 Of course, winter wouldn't be winter without the opportunity to snowboard and ski, so if you can stay for a weekend or overnight I would encourage you to do so. As in all Swiss alpine villages, there are ample sports trails and an elaborate infrastructure which make it easy to enjoy a variety of traditional winter activities like snowshoeing, snowboarding, cross-country skiing, ice skating and the modern winter biking trend: fat biking.
Light Forest tickets are available at: the Lenzerheidner Zauberwald website, or in local hotels and after 16:30 at the entrance to the forest.
Ticket prices:
Adults (over 16 years):                      18 CHF
Youth (from 12 to 15 years)              10 CHF
Children (up to and including 11 years) free
Season tickets (valid for concert):   160 CHF
Culinary Package:                              58 CHF
By Dr. Teresa Bingham Mueller
Teresa is a geologist and educator who currently works as an instructor and science editor. She has three sons ages 18, 21, and 34, and two grandchildren.
Photos from https://lenzerheide.com