Winning Stories from Writing Contest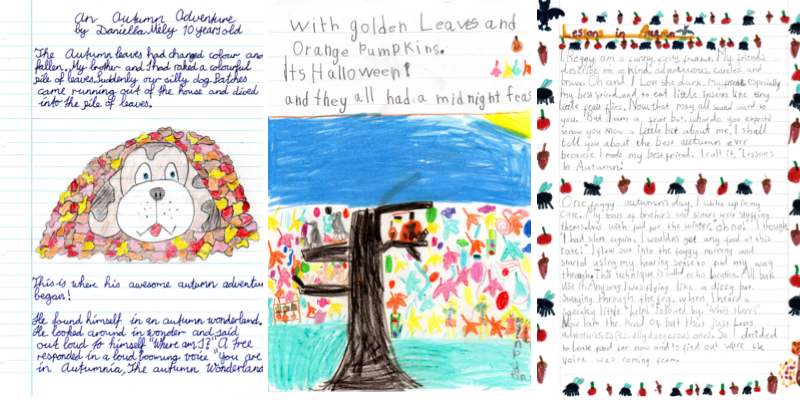 The winning stories from our Autumn Adventure Writing Contest are now online. Click on a name to view the story by that writer.
Our team would like to thank all of the authors who submitted such wonderful work as well as teachers and parents who encouraged the art of creative writing.
Age Group 6 to 8
First Place- 40 Sfr. gift certificate for Orell Füssli
Magnus Roberts, age 6, Thalwil
Second Place-30 Sfr. gift certificate for Orell Füssli
Amelie Michalkovic, age 7, Neerach
Third Place—20 Sfr. gift certificate for Orell Füssli
Scarlett Rollinson, age 6, Zürich
Age Group 9 to 12
First Place—40 Sfr. gift certificate for Orell Füssli
Ashim Mitra, age 11, Obersee Bilingual School, Pfäffikon
Second Place—30 Sfr. gift certificate for Orell Füssli
Neha Soni, age 11, Obersee Bilingual School, Pfäffikon
Third Place—20 Sfr. gift certificate for Orell Füssli
Selina Jutzi, age 11, Obersee Bilingual School, Pfäffikon
Honorable Mentions—10 Sfr. gift certificate for Orell Füssli
Poppy Maitland, age 9, Swiss International School, Winterthur
Daniella Mély, age 10, Primarschule Einschlag – Schulen Bettlach, Solothurn