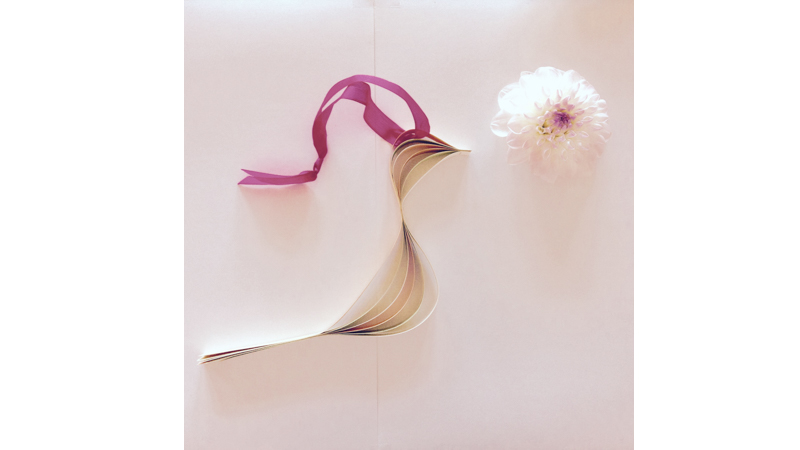 These colorful paper birds will be a beautiful reminder of the summer mornings and a lovely decoration for your windows, door knobs or flower pots. Of course, you can also make them in seasonal colors for autumn or for the winter holidays.
What you need:
Coloured paper or thin cardboard
Stapler
Scissors
Ribbon
What to do:
1. Start by cutting 1-cm-wide strips along the length of the paper. You will need from 4 to 8 of these. We used 6.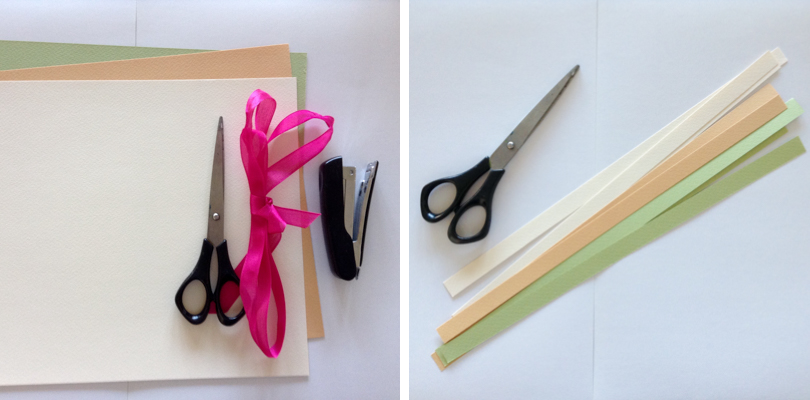 2. Place the paper strips on top of each other, and staple them on one end.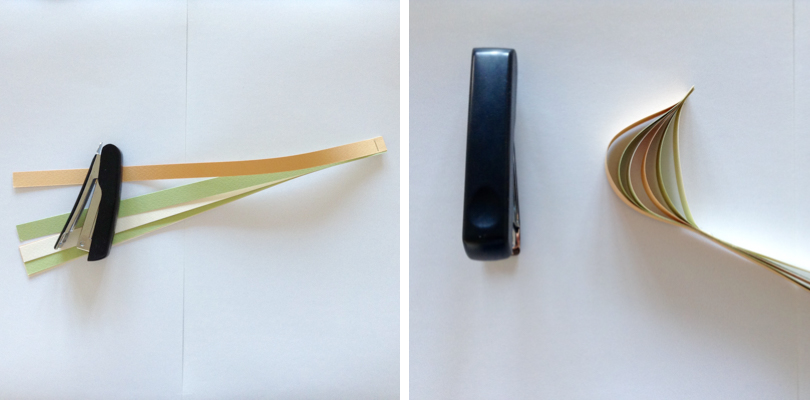 3. Using two fingers, pinch the stack of strips 4-5 cm above the staple. Keeping one of the fingers firm in place, start pushing the other layers so that they create the shape shown in the picture. Once you have all the strips in place, use to stapler to fix them.
4. Repeat the previous step, creating bigger curves this time (this is the bird's body), on the opposite side. Use the stapler again to fix the shape in place, stapling towards the end.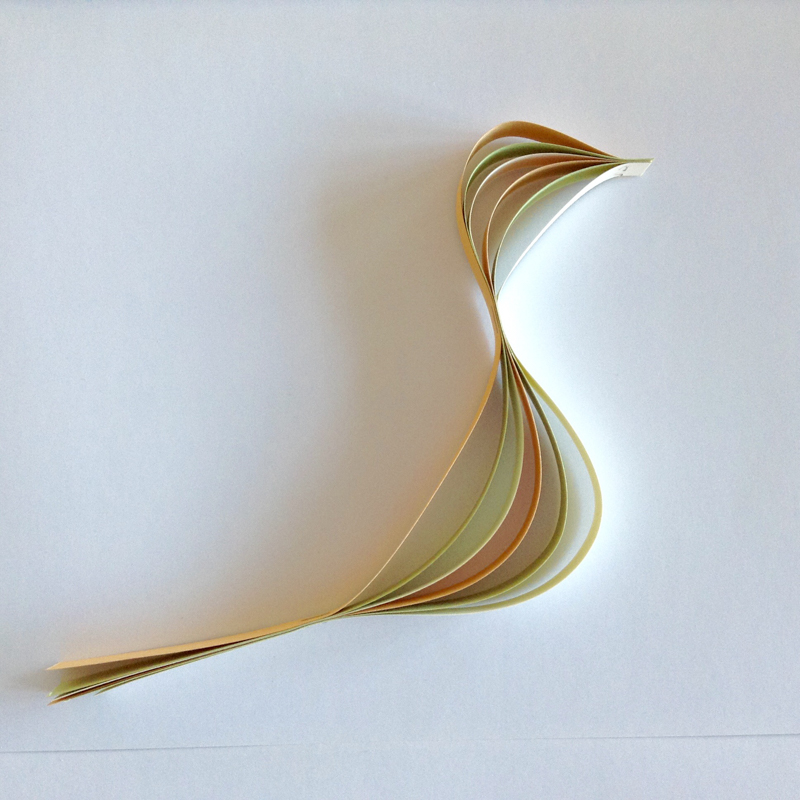 Tie on a colourful piece of ribbon and you're done!
Enjoy!
Text and photos by Laura Munteanu
Laura studied journalism and advertising, and has worked as a journalist and an illustrator. She has illustrated for magazines, websites, charity and diverse campaigns. She lives in Zurich with her husband and nine-year-old daughter.