Things to Do: Canton Aargau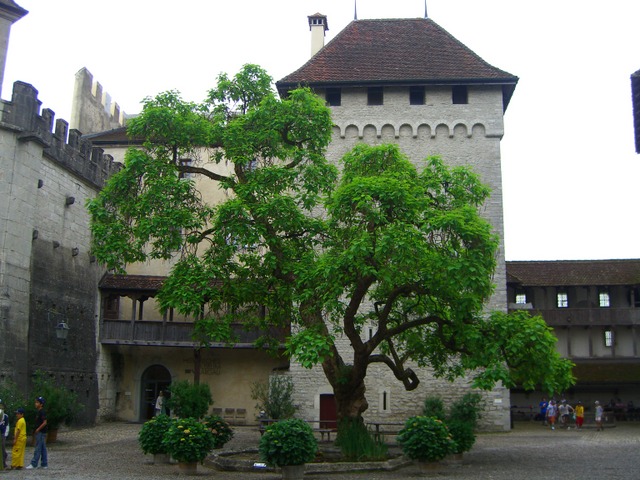 Here are some cool places to visit in Canton Aargau, not far off the A-1!
Lenzburg Castle (Schloss Lenzburg)
A beautiful hilltop castle built in the 11th Century. Tours, restaurant, museum, play area inside offering crafts and games. The town of Lenzburg, located beneath the castle is  worth a look as well. www.lenzburg.ch
Flugplatz (Airfield)
This is a great little airfield where one can relax and watch small airplanes take off and land. There is a very big play area for the kids and a great restaurant with fine dining to outdoor snacks.www.birrfeld.ch
Naturama, the Nature Museum of Aargau
If your family is a nature loving one, a visit to this modern museum featuring the past, present and future of our natural world is a must. http://www.naturama.ch/ Reviewed here.
Roman Adventure Park and Legionnaire's Path (Legionärspfad Vindonissa)
This is an amazing way to experience an ancient Roman military camp in Switzerland. The exhibit features nine authentically staged scenes including an underground officer's kitchen, thermal baths and a functioning water duct. Overnight parties for kids are an option. Website
Schweizer Kinder Museum (Swiss Museum of Childhood)
Twenty exhibition rooms feature the history of play. www.kindermuseum.ch
Bad Schinznach Thermal Baths
Enjoy these family-friendly thermal baths which include various pools, a 65 Meter-long slide, a wellness center, sauna, therapy center and restaurant. Afterward you can stroll along the Aare River. Website
Umwelt Arena
Browse around the 45 interactive sites to learn more about renewable energy, preservation of natural resources and our environment. Website