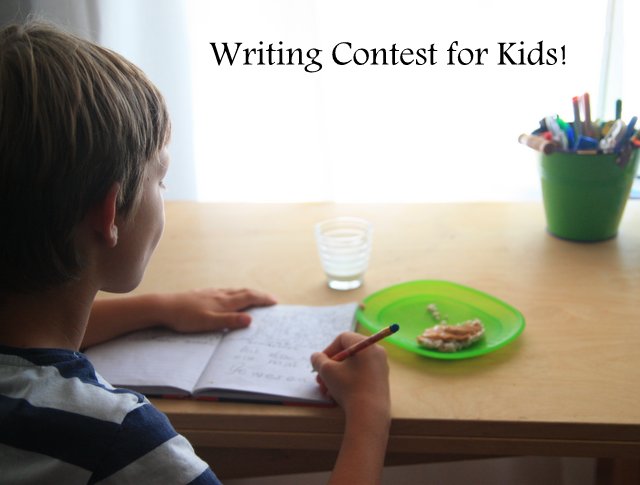 The Mothering Matters writing contest has been a great success! With over 60 entries in two age groups, it was truly difficult for our judges to choose just a handful of winners. We would like to thank all the authors who submitted their unique stories. What talent we have here in Switzerland!  Click on a winner's name below to see his or her story. The winners' prizes will be posted to them shortly.
Mothering Matters would like to thank Orell Füssli and Rose Haechler Galle of Fire-works Ceramic Painting & Art for their generous prize donations. Winners can have fun browsing in Orell Füssli, Zürich's finest English bookshop or painting their own pottery in a cozy atmosphere at the Füürwärch studio (see ad on homepage).
Look out for our poetry competition next spring!
---
Age Group Six to Eight
First Place – 50 Sfr. gift certificate for Orell Füssli
Amelie Nettleton, age 6, Rüschlikon
Second Place – 40 Sfr. gift certificate for Orell Füssli
Etienne Pearse, age 8, Thalwil
Third Place – 30 Sfr. gift certificate for Orell Füssli
Isabelle Bothman, age 8, Winterthur
Honorable Mention – 30 Sfr. gift certificate for Fire-works Ceramic Painting & Art
Jasmina McLennan, age 8
---
Age Group Nine to 12
First Place – 50 Sfr. gift certificate for Orell Füssli
Joanna Boyland, age 12,  Zürich
Second Place – 40 Sfr. gift certificate to Orell Füssli
Lizzy Tschirky, age 9, Wollerau
Third Place – 30 Sfr. gift certificate to Orell Füssli
Katie Ruth Slack, age 11, St. Sulpice
and Jethro Bell, age 11, Schlieren (tie)
Honorable Mentions – 20 Sfr. gift certificate for Orell Füssli
Shalini Douglas, age 10, Kilchberg
Kai Sorenson, age 10, Zürich
and Niklas Wendenburg, age 9, Zug