2015 Poetry Contest Winners!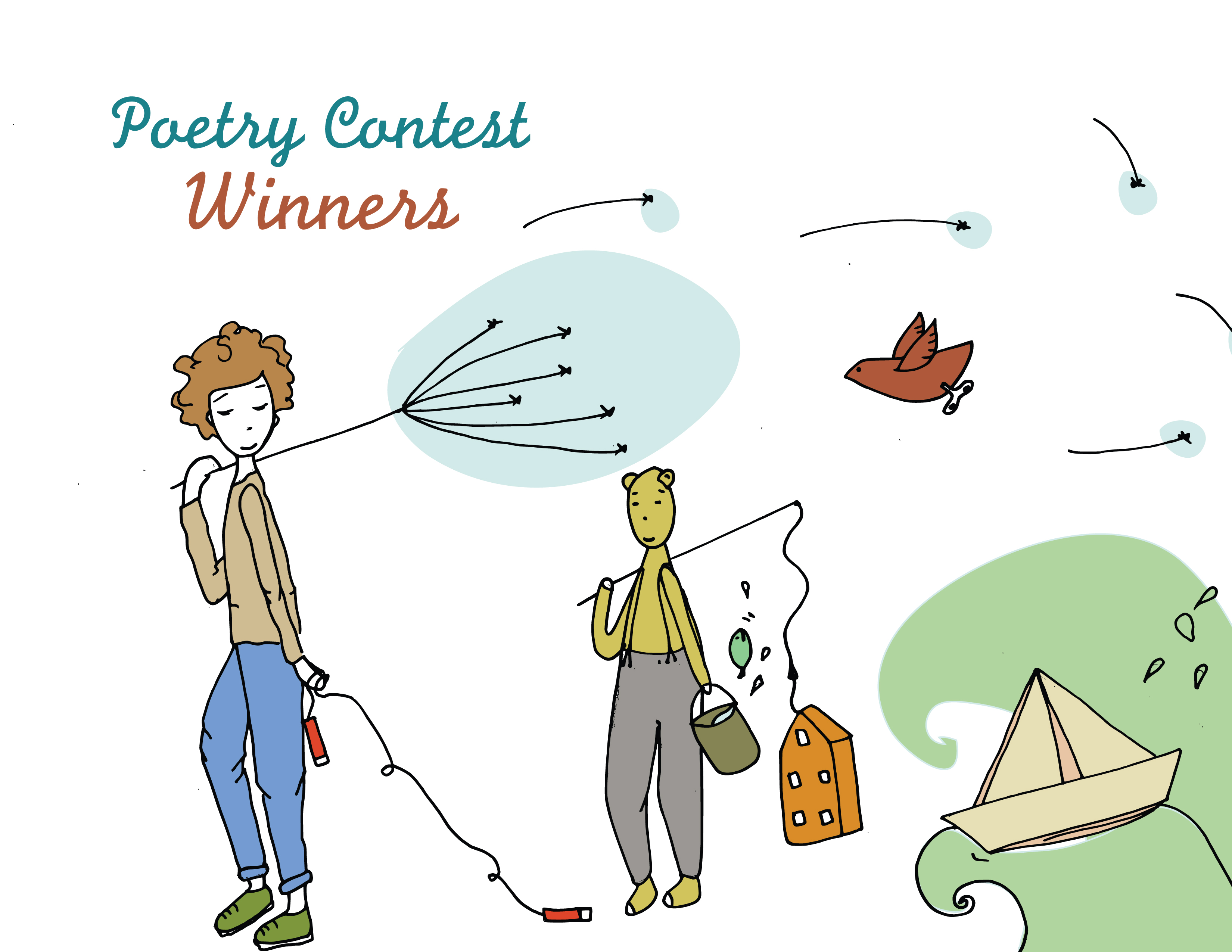 UPDATE 29th JUNE: The prizes were posted on the weekend and should be with the winners by the 1st of July.
If a child would like his or her poem back, please send me a self-addressed, stamped envelope (to Carol McDonald, Kürbergstrasse 51, 8049 Zürich). 
We have our winners!
Thank you to all of the young poets who sent in entries this year. We had 50 poems in three age categories.
Our judges this year were a literature professor, a college literature and composition instructor, and an American honors university student. They enjoyed reading all of the poems and chose the ones they felt evoked feeling, used the "growing" theme, and included poetic elements.
That said, there were so many worthy poems to choose from. Some were hard to set aside. When a category had an especially large number of entrants (ages 9-11) or it was too hard to make a choice, a tie was declared, or we awarded honorable mentions.
Most of all, it was wonderful to see how the kids worked with words and ideas and presented these on paper. Thank you again to the kids who sent in poems and to the adults who encouraged them.
Illustration by Laura Munteanu.
Poetry Contest 2015 Winners
Ages 6-8
First Place: "Growing Poem"
by Jibril Berrazouane, age 8
International School of Bern
Second Place: "The Lovely Living of the Tree"
by Meret Samson Pajkic, age 6
Sevogal Schulhaus, Basel
Third Place (tie): "I Grow Slow"
by Helen Zenobi, age 8
Schulhaus Bläsi, Zurich
Third Place (tie): "Growing"
by Xanthe Pearse, age 7
Schulhaus Oeggisbuel, Thalwil
Ages 9-11
First Place: "Thinking"
by Maksimilian Ropotar, age 10
Swiss International School Schönenwerd
Second Place: "Bamboo"
by Lou Eva Nadjin Sémon, age 9
Swiss International School Schönenwerd
Third Place: "Growing"
by Siarra Healey, age 9
Schulhaus Bützi, Egg
Honorable Mention: "Untitled"
by Leo Zenobi, age 10
Schulhaus Bläsi, Zurich
Honorable Mention: "Small and Tall"
by Timo Bolt, age 10
Swiss International School Schönenwerd
Ages 12-14
First Place: "The Growth of My Feelings"
by Paige Matthews, age 12
International School of Zug and Luzern, Baar Campus
Second Place: "Late Bus"
by Zine Öztürk, age 13
Swiss International School Schönenwerd
Third Place: "Growing Adventures"
by Laura Cataldo, age 14
Kantonsschule Zug
Honorable Mention: "My Parents and Me"
by Leandro Zazzi, age 13
Swiss International School Schönenwerd